The Importance of Timely Communication

(c) 2020 Full Sail Leadership Academy
5
min read
When I was in college, I had a communication professor who always cared to lecture my colleagues and me on the timeless quality of effective communication.
He'd pound on the podium and say the best form of communication must be enduring, not fleeting. In his words, "communication should stand the test of time." Communication is considered enduring (or timeless) if it could inspire people across generations. His favorite examples of such communications were speeches delivered in ancient Rome with lessons or perspectives that are still relevant today.
His other favorite examples were
While my communication professor maintained good communication is timeless, my business professors disagreed. They argued it didn't matter if your communication was timeless and thus theorized that the most important element of effective and useful communication was timely delivery.
Timely communication in your business or organization is key to the success or failure of any endeavor.
Timely Communication is not Just About Minutes and Hours
Timely communication can be defined as communication occurring sufficiently early and promptly. For communication to be truly timely, it should not only be useful but also occur at an opportune time. People in organizations need information early so they can act promptly. Moreover, when communication is timely in an organization or enterprise, its leaders can make the most of every opportunity.
It affords them the needed time to plan and analyze the information. Timely communication can, therefore, be said to help organizations make the most of every opportunity through informed decision-making.
Successful and seamless project management entails effective, smooth, and timely communication between the sales department, the project manager, and the leadership. Timely communication is key to your business's productivity and bottom line. It's also the secret of sailing effectively and safely on a racecourse, or simply while daysailing.
Sailing has a unique shared language. Learning that language is paramount to becoming a proficient sailor. Knowing how to execute through that language is even more important for sailing safely and efficiently. The power of shared language truly comes to life on a regatta race course or in stormy waters. To understand this, let's look at something as basic as tacking (turning a boat so the bow passes through the wind) the boat.
When the skipper of a sailboat wants to tack their boat, the first thing they must do is check to see if the crew is ready to tack the boat. The skipper then gives a command that everyone in the crew understands – one that's about as old as sailing itself. This command has endured because it is both timeless and timely.
Once the skipper knows their crew is ready, they give another long-standing command, which lets the crew know it's time to perform certain duties: releasing the jib (the foresail on the boat), shifting positions in the boat, and trimming in the jib. This set of duties need to happen within split seconds of the command for safety and efficiency.
During a heated race, with boats in close quarters crossing each other, the need for effective and prompt communication becomes crucial.
What Gets in the Way of Timely Communication?
If you attend a rudimentary class on communication, one of the things you'd learn is noise is the biggest inhibitor of effective communication. Interestingly, noise isn't just competing sounds – it also includes distractions competing for the attention of any of the parties involved in a dialog.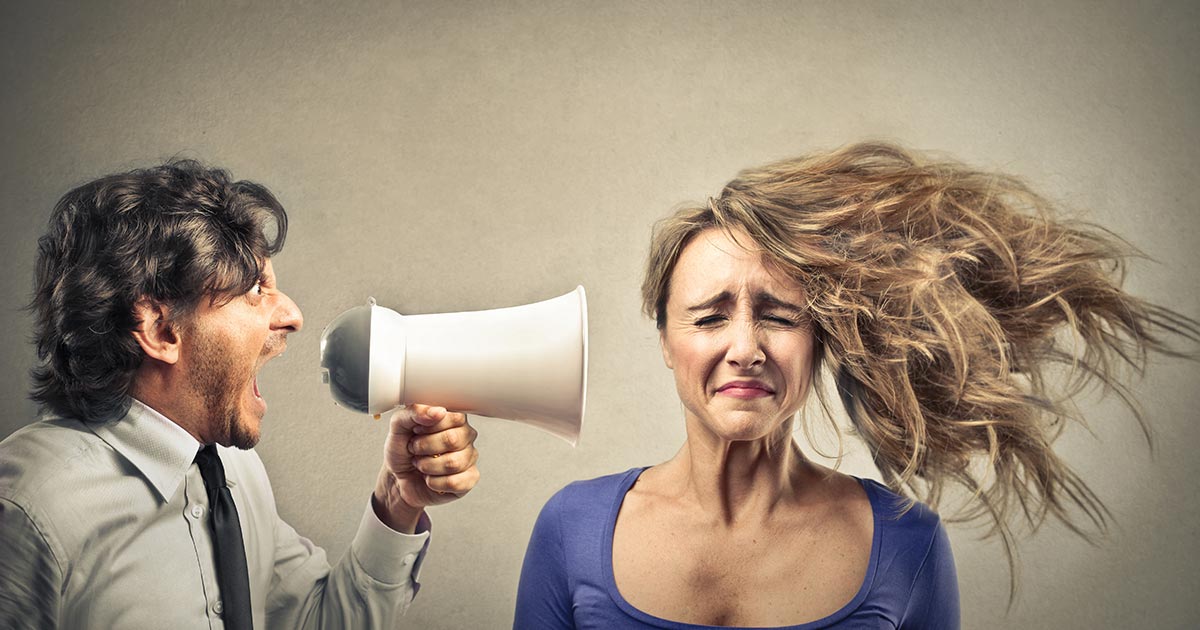 Take two people in a quiet room as an example. While there's a total absence of competing sounds, if one of them were lost in thought, chances are they wouldn't hear the other person if they tried communicating something to them.
Similarly, an executive may be so focused on their emails or something equally intensive that they miss spoken communication from their teams. This is not a good thing because missed communication sometimes means loss of income opportunities. In other cases, it can lead to threats becoming more real.
When you're sailing, noise includes not only the sounds of the rushing wind and roaring seas – it also includes distractions in the form of what's going on in the minds of your crew. I have seen crew members dealing with serious family situations become so lost in their thoughts that they became a danger to the rest of the crew, by not communicating information timely. It was only by checking in with them that we realized what they had been going through. We quickly learned that checking in and caring improved the timeliness of communication.
5 Handy Tips for Better Communication
Here are a few pointers that can help your team develop timely communication:
1. Identify the Team and Know What is on Their Minds
According to an article published in Inc. (July 2016), "the first step to improving communication within a team is to specify just who belongs to that team in the first place. This might sound obvious. But one study found less than 10 percent of 120 surveyed teams were able to correctly identify who was part of their respective teams."
Beyond identifying who is on the team, it is important to clarify each individual's roles and responsibilities. Take time to learn what is going on in the hearts and lives of the people with these responsibilities. Doing so can help you capitalize on opportunities or avoid danger.
2. Develop and Practice Communication Procedures
Just like tacking a sailboat, outlining procedures for common communication needs will eliminate confusion by providing employees with a clear-cut plan of action.
It is not enough to create these procedures, send out a memo, and call it a day. You must consistently implement these processes for them to facilitate effective communication. Make sure everyone on your team is trained in these procedures and notify staff of any updates as they arise. Repetition and practice are the mother of learning.
3. Establish Your "Captain's Hour"
At the end of every race – or at the end of every day of sailing during a passage – we do a check-in time where we discuss what went right, what went wrong, and what lessons we learned from the day. We call it "Captain's Hour."
As part of your procedures, it is a good idea to provide employees with platforms where they can share project updates, new ideas, questions and concerns, and so on.
4. Encourage Interaction
Time spent chatting by the coffee dispenser is not wasted. It is an investment in building positive relationships between coworkers.
When your team members know and care about each other, they are more likely to collaborate and share honest feedback.
5. Lead by Example
Model the communication styles you want to see by treating employees with respect, providing and asking for honest feedback, and celebrating teamwork. When you lead your team in these, you're creating an environment that nurtures enhanced productivity, improved morale, and a healthier corporate culture.
Let's set up a time to review your team's communication strengths and connections.
There is no better time for that than now. You will be glad you made the investment when you see the improvement in timely communication.
https://fullsailleadership.com/wp-content/uploads/2020/05/effective-communication-business.jpg
630
1200
Tim Dittloff
https://fullsailleadership.com/wp-content/uploads/2019/04/full-sail-leadership-academy-logo.png
Tim Dittloff
2020-05-29 10:39:22
2023-08-08 09:02:03
The Importance of Timely Communication