To Steward is to Care, To Lead is to Steward

(c) 2020 Full Sail Leadership Academy
4
min read
I tell people that I firmly believe that organizations need to approach the human resource function through the philosophy of co-stewardship.
When I discuss this, I get a sense of puzzled agreement. The concept seems to make sense to people, but when you press them on what they think the concept means, often they admit that they are not quite sure.
Sometimes the listener conjures up the idea of a church concept of giving money when they think of stewardship. When they do that, they falsely think that employees should be more sacrificial. This type of definition is only one-sided and fails to take in the management component of stewardship. It also completely misses the identity of the steward.
In understanding the identity of the stewarding company, owners and company team members can thrive together. This can lead to greater profits and productivity for the organization through improved employee engagement.
Blessed to be a Blessing
Life is fragile and temporary. Look down the road when a hearse goes by. There is never a U-Haul trailer following it because the person is taking their possessions with them. In the end, we don't really own a thing. That's especially true when it comes to the people that are in our lives. It is even more true if we are team leaders or company presidents. The people that work on our teams are entrusted to us by their family members.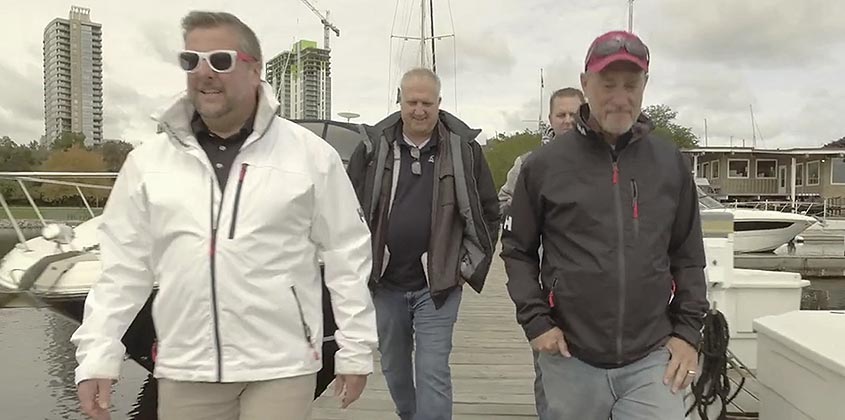 As Bob Chapman of Barry-Wehmiller so accurately states it in Everybody Matters, "I realized (watching a wedding) that the people in our company are someone else's mother or father, son or daughter". He went on to say that how he treats the people that work in the company impacts how they treat their family members. This new way of thinking for Chapman led him to form the theory of Truly human leadership.
Bob's new idea of human leadership took off and has become a hallmark of the Barry-Wehmiller culture for the past few decades. The organization is considered a top place to work not because of the perks that it provides employees but because of the caring and supportive environment.
"When we started caring about each team member, they started caring about each other," Bob says. Chapman continues by saying, "We genuinely care about the people, and we show it through our actions." I realized that every single one of Barry-Wehmiller's team members is like that young lady in the wedding. Every single one of them is someone's precious child, with hopes and dreams for a future through which they can realize their full potential. The power in that revelation was the realization that the people within our span of care are not objects. Some leaders view their people merely as the function they serve—she's an engineer, he's a mail clerk, he's a machinist—and not as the precious human beings they are. When we realize that people are not objects, they are not tools for our success, we have begun to take our leadership to an entirely new level of understanding." Spot on advice from America's Number 1 Steward Leader.
Keeping up with the Gallups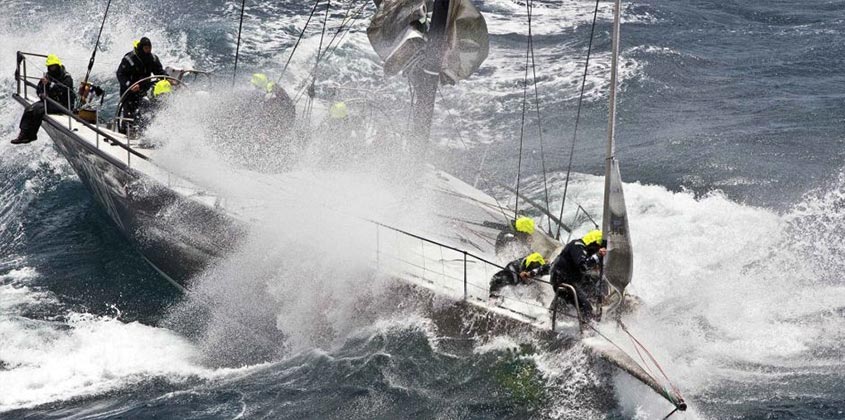 Image
When a storm comes up on the open water, or in our organizations, there are two directions our human nature can take us:
fear and helplessness
or resilience and engagement.
If leaders have communicated vision, and lead with confidence, human beings are amazingly resilient. There is a documented "rally effect." I have been in many foul weather races where the winds and waves were storming against the boat. It was the grit, confidence, and vision of the skipper that held the team together to safely and successfully complete the race.
Gallup recently published an article that described the four universal needs that followers have of leaders in times of crisis. These needs include:
Trust
Compassion
Stability
Hope
The storm of the coronavirus outbreak has blown uncertainty into our lives. Millions of people are required to work from home and millions of kids are learning their curriculums from home. The blending of work and home-life is even more complicated. All this has created unprecedented stress on employees' wellbeing.
A key predictor of employees' well-being is whether each employee believes that the organization is looking out for their best interest.
Gallup research shows that employees ask themselves on a regular basis:
Does my leadership have a clear plan of action?
Do I feel well-prepared to do my job?
Does my supervisor keep me informed about what is going on?
Does my organization care about my wellbeing?
These questions can be boiled down into questions of co-stewardship. The employees ask themselves questions about how they are being stewarded (cared for), and they ask themselves if they are prepared for the job and will they do a good job for the company.
I believe that if leaders adopt Chapman's wisdom, they will find that their team members begin to adopt an attitude that they are stewards of the company's resources. Team members will become more engaged, waste less time, and accomplish the mission of the business.
Combining this with an understanding of Gallup's research will lead us to unstoppable, winning organizations. It's like the crew on a race boat. The skipper doesn't own the crew, but he is a caretaker of the crew. The team doesn't own the boat. They are a caretaker of the boat. Together they win!
https://fullsailleadership.com/wp-content/uploads/2020/04/to-steward-to-care.jpg
630
1200
Tim Dittloff
https://fullsailleadership.com/wp-content/uploads/2019/04/full-sail-leadership-academy-logo.png
Tim Dittloff
2020-04-15 10:54:27
2020-04-15 11:17:42
To Steward is to Care, To Lead is to Steward