Connecting Company Vision with Employee Passion

(c) 2022 Full Sail Leadership Academy
5
min read
A child's first word may be "mama."  Or "dada."  But it doesn't take long until their favorite word is "no."  When that phase is done, many children love the next word: "why?"
Why's that?
Ingrained deep in the fabric of human nature is a quest for meaning.  A child asks "why" when they are told to look both ways before crossing the street.
A teenager asks "why" when they are told they can't have access to certain types of social media.
During our workshops, we get asked "why" as we explain the roles of each crew member and how the crew must work together.
Your employees also ask "why."  Though, perhaps not directly.
They ask "why" through the level of their engagement – and disengagement.  Both in their work and relationships with coworkers.  Including their boss.
We live in a day where people ask "why" as they leave their jobs in historic numbers.  Healthy leaders cannot afford to ignore this question.
It provides a remarkable opportunity.
Do you know if your employees understand why their job matters?  That is, beyond paying bills and making ends meet.
Do they know why their work matters in the big picture?  How does what they are doing bring meaning to their lives and goodness into the world?
The health – and success – of your business hinges on this question.
Vision Leaks out of the Workplace
One of the silent killers of all businesses is low employee engagement.  We have found that a lack of engagement leads to a decrease in production, an increase in absenteeism, and overall negativity in the office culture.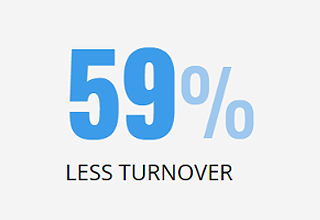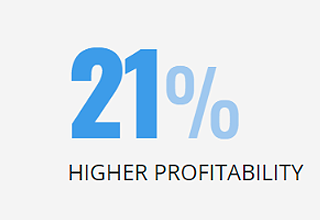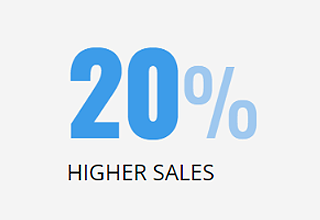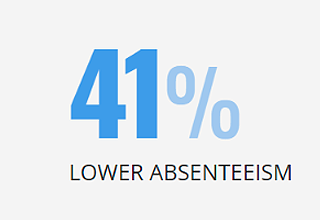 How can you cultivate engagement on your team?
There is no one answer.  At least, no one constant solution for all employees at all times.  The currents change.  The wind blows in different directions.
You have to care about your employees.  Listen to them.  Create a disarming culture through your vulnerability.
As Ron McMillan said in the book, Crucial Conversations,
"Respect is like air. As long as it's present, nobody thinks about it. But if you take it away, it's all that people can think about. The instant people perceive disrespect in a conversation, the interaction is no longer about the original purpose—it is now about defending dignity."
But let's assume that you have cultivated a culture of respect.  What else can you do to increase employee engagement?
Consider a sailboat.  You can have the sails up trimmed just right and all the other elements of the boat in place.  But how far do you think you'll sail if there are holes in the bottom of your boat?
Not far.
Why?
Because a boat that has major leaks can't sail.
Just like a business.  But when it comes to business, wise leaders must understand – vision leaks.
An employee's child gets the flu – a little vision leaks.
A conflict comes up between coworkers – a little vision leaks.
An accident has traffic backed up on the way to the office – a little vision leaks.
All these factors – and more – cause vision to leak.  As vision leaks, engagement decreases.  When employees aren't engaged, the bottom line suffers.  The ship can even start to sink.
Casting Vision that Connects with the Heart
In our decades of experience, we've seen this repeatedly.  We've felt it personally.  Many companies struggle, not because they offer poor service or products, but because they don't know how to plug the holes.
Too many employees feel like replaceable cogs in a machine instead of like meaningful crew members.
If this only impacted a company's bottom line, that would be bad enough.  But at Full Sail Leadership Academy, we view work as one component of the greater whole of people's lives.
We are committed to making the world a better place by making workplaces better.
Vision for a Better Workplace
As the ancient proverb says, "without vision, the people perish."  Displaying your mission statement on the wall can help stop some vision from leaking.  Printing it on the back of a business card may be beneficial.
But that won't plug the holes that keep coming.  Your employees need more.  They deserve more.  You can offer more.  We can help.
Casting vision is inviting your employees into something transcendent.  It's connecting their intrinsic motivations with the mission of your company.
It's about the specific role they have in making the world a better place every time they clock in.  And that gives meaning to the place where they spend most of their time – the workplace.
We have tailor-made our workshops to help you achieve this goal.  Our expert facilitators come alongside you to help clarify the vision for your company.
We create the space you need to jump into meaningful teambuilding experiences with your crew – on our sailboats.
As meaningful as all of this can be, we have found that it's often not enough.  So we developed a follow-up system to walk with you to ensure that you know how to plug the holes that threaten your ship.
The question is not if vision will leak.  But – when?  Where?  How much?
Vision for a Better World
As a leader in your organization, you are in a remarkable position.  With the right tools, coaching, and support, you can steward your platform to make the world a better place.  Not just your workplace.
By caring enough about your employees to know how to connect their intrinsic desires to your company's mission, you can take your company to another level.
More importantly, the people on your team will be more motivated and energized to engage in all of life – making the world a better place.
Currents will change.  Storms will come.  Vision will leak.  Employee engagement will waver.
As the captain of your ship, will you make the investment necessary to sail through these seas?
Take the Next Step
Are you ready to take the next step?  Reach out today for a free consultation and learn how we can come alongside you.
We have also developed a free e-book on steward leadership you can download.
If you're ready to dive in, you can sign up for one of our workshops today.  When you do, we will work together to make the world a better place by making workplaces better.
https://fullsailleadership.com/wp-content/uploads/2022/05/employee-vision-casting.jpg
630
1200
Tim Dittloff
https://fullsailleadership.com/wp-content/uploads/2019/04/full-sail-leadership-academy-logo.png
Tim Dittloff
2022-05-11 09:35:24
2022-05-11 09:39:43
Connecting Company Vision with Employee Passion