Opportunity on the Horizon

(c) 2021 Full Sail Leadership Academy
4
min read
Have you ever seen a person tattooed with the word "quitter?"  Never giving up is about as American as apple pie.
So why are so many people quitting?  We are currently in the middle of what social scientists are calling "The Great Resignation."
The U.S. Bureau of Labor Statistics reported that over four million Americans quit their jobs in August 2021.  That's essentially 3% of the entire workforce.
Four more million quit in April.  Now we're up to 6% of the workforce.  Unless some of the people who resigned in April quit in August as well.
Imagine the impact.  Derek Thompson from The Atlantic paints this picture: "..one in 14 hotel clerks, restaurant servers, and barbacks said sayonara in a single month."
You've probably felt this.  Longer wait times at restaurants.  Low levels of inventory.  "Now Hiring" signs are everywhere.  With sign-on bonuses.
Tipping Point
This may be what Malcom Gladwell calls a cultural tipping point.  2020 crashed through our neatly ordered living rooms.  Pandemics and civil rights movements knocked over the living Monopoly Boards many relied on.
According to several studies, culture "tips" in a new direction when 25 % – 35% of people walk down a different path than the current status quo.
While we may not be at the tipping point, overall, many industries may be on the brink.
A Break In The Clouds
If you're a leader in an organization or an entrepreneur – how does this make you feel?  Anxious?  Concerned?  Hopeful? Optimistic?
Can you see the opportunity on the horizon?  Consider how The Great Resignation may just be the wind your sails need.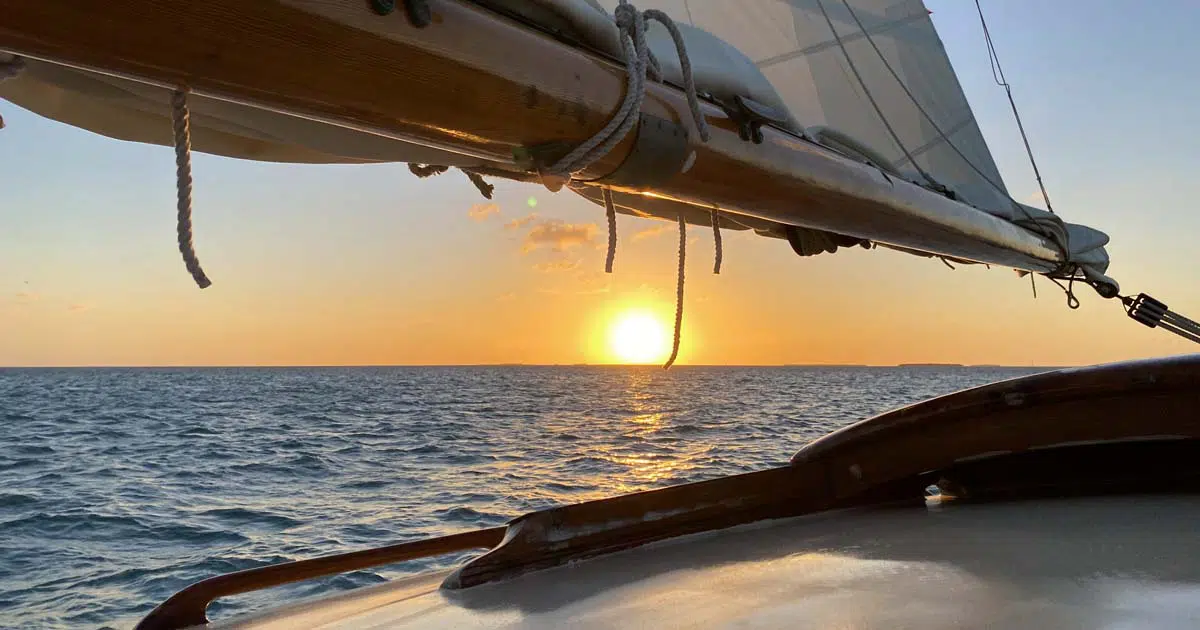 Why are so many people resigning?  Have we tipped into a culture of laziness?  Entitlement?  Many have found that they can make more money on unemployment than from their employer.
Would that feel fulfilling, though?  Could you look in the mirror with pride if you had no meaningful work?  Purpose?  Vocation?
While you may want to rest on the sea for a minute to catch your breath, absorb some beauty, get lost in awe and wonder – you do not want to live there.
What are you looking for in your career?  What would make you jump ship?  What could keep you holding on?
Richer than Money
How about dignity?  Respect?  Purpose?  While some former workers are certainly taking the money and running, many aren't resigning for more or easier money.
Consider volunteerism.  People freely give their energy to what makes them feel dignity and purpose.   25% of Americans volunteer their time to an organization.  That, to the tune of over $184 billion annually!
Money isn't all that matters.
We all desire to be treated with respect.  When people don't feel respected in their workplace, they will likely cut ties in search of greener pastures.
The authors of the best-selling book Crucial Conversations say it well.  "Respect is like air. As long as it's present, nobody thinks about it. But if you take it away, it's all that people can think about."
This begs the million-dollar question – what makes people feel respected in general and in the workplace in particular?
The answer is simple.  But don't confuse simple with easy.
R-E-S-P-E-C-T – Find Out What It Means to Them
If you swim through the sea of content on "respect in the workplace," you will find one common theme beneath the surface.
Communication.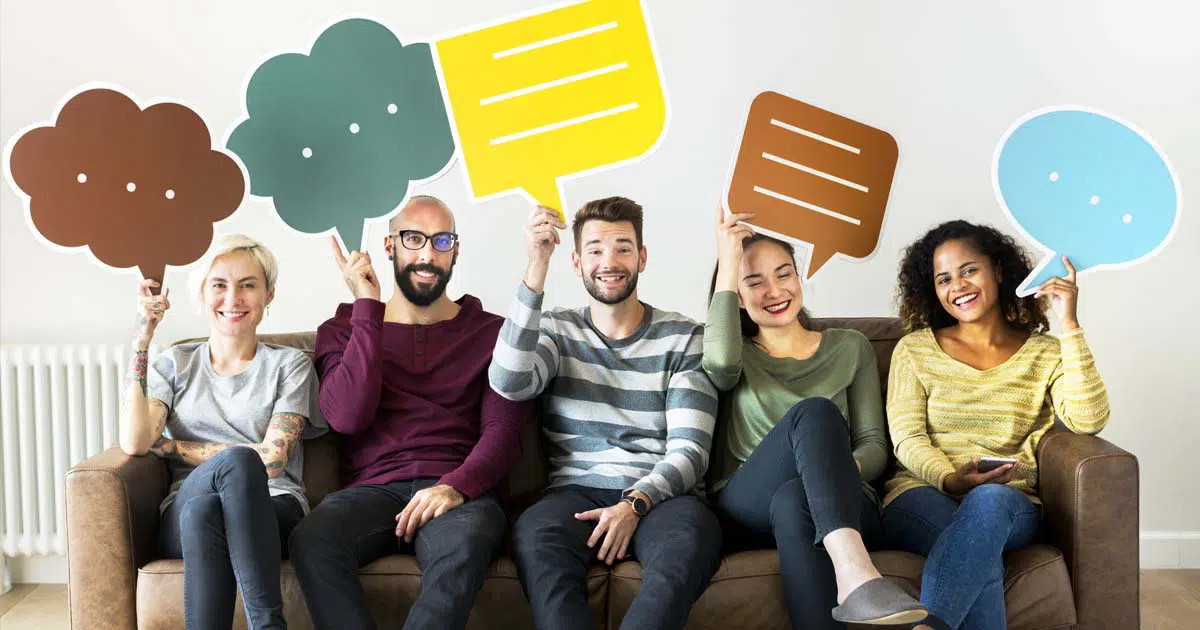 People want to know they are seen.  They want to feel like they matter.  Employees want their employer to embrace the challenge of work-life harmony.  With them.
How does this happen?  It boils down to communication.
Communication is more than the act of speaking.  Or listening.  Or body language.  Though all are required.  And essential.
Healthy communication requires a heart that desires to see other people.  To respect them.  To empathize.  To try to understand the perspective of another.
Further, good communicators appreciate different forms of communication.  Written.  Interpersonal.  Public.  Nonverbal.
But not as a salesperson.  More so as an ally who recognizes what different people need to feel heard and respected.
Comprehensive communication runs deeper than form or skill.  Timing and purpose are essential.  Healthy leaders intuitively sense the difference between the time to cast vision, address conflict, offer encouragement, and more.
Opportunity on the Horizon
Can you see the opportunity on the horizon?  Workers across the country are demanding respect.  Respect demands communication.
Communication is a resource you can provide.
You may not be able to offer fame or fortune.  But you can have an abundance of the resource everyone is actually asking for – respect.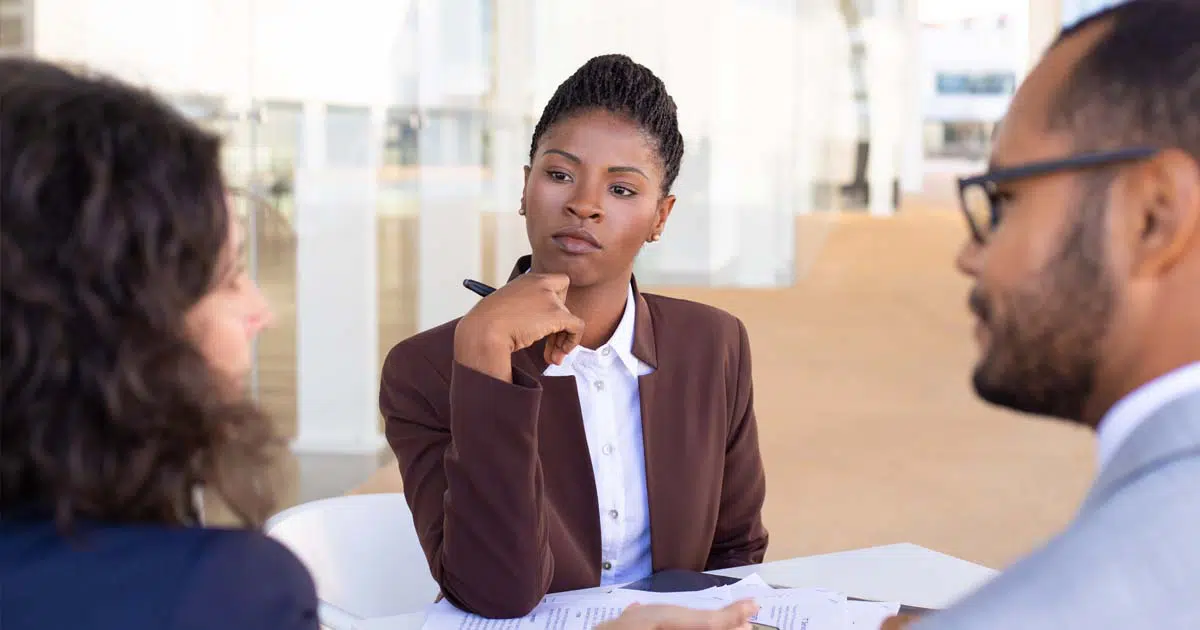 Full Sail Leadership Academy has been charting these waters for years. Licensed U.S. Coast Guard Captain, Certified John Maxwell Facilitator, and Certified ASA Sailing Instructor, Captain Tim Dittloff offers workshops, coaching, and certification that will empower you to seize this opportunity.
Don't miss this moment.  The wind is right.  Let us come alongside you, raise your sails, and point you to the golden opportunity on the horizon.
Over the next several months, we'll dive into the importance of communication in leadership.  We'll address conflict, meaningful feedback, casting vision, listening, and more.
Stay connected by subscribing.  Contact us directly.  Or cruise through our course offerings.
A sea of opportunity awaits.  Let's set sail together.
https://fullsailleadership.com/wp-content/uploads/2021/12/never-give-up.jpg
630
1200
Full Sail Leadership
https://fullsailleadership.com/wp-content/uploads/2019/04/full-sail-leadership-academy-logo.png
Full Sail Leadership
2021-12-08 11:33:46
2021-12-08 11:40:14
Opportunity on the Horizon