Why Respect in the Workplace is the Secret to Positive Conflict

(c) 2020 Full Sail Leadership Academy
4
min read
Respect: Everyone demands it but only the smartest leaders do what it takes to earn it.
Respect in the workplace starts at the top. If leadership doesn't foster a culture of respect and dignity, why should team members feel compelled to reciprocate?
If you're suffering from a complacent team and shriveling productivity, maybe it's time to revisit respect across your team.
Millennials, for example, make up the largest generation in today's workforce. When asked how leadership could improve their workplace, over 90% of working millennials said they just want their accomplishments recognized!
That just goes to show today's leaders aren't doing the bare minimum to earn their team's respect.
It's important to foster a culture of respect in the workplace where everyone feels valued and accountable. You can't create a conflict-free team – nor should you try – but you can encourage healthy team conflict based on trust and respect.
Widespread Lack of Respect in the Workplace Undermines Your Work as a Leader
Imagine a ship where the captain doesn't respect the crew and the crew doesn't respect their fellow sailors. Sailors would ignore commands, neglect to share vital information, and lead the vessel to danger.
A lack of respect ripples across your team, dragging down productivity and engagement while creating negative conflict.
People don't respect someone who hands down orders and disappears until it comes time to enforce them.
When a lack of respect plagues your workplace, trust disintegrates. Workers don't trust each other nor their leaders. Major symptoms arise like:
Team members withhold vital information out of fear they'll be punished.
Negative conflict leads to chronic fighting and unproductive disagreements.
People stop speaking up because no one listens to them.
Productivity and engagement nosedive. Poor respect, trust, and engagement create a negative feedback loop. The organization gets stuck reacting to problems and can't focus on healthy growth.
You Can't Demand Respect in the Workplace – You Must Earn It
Amazing leaders don't think of themselves as parents managing children or tsars controlling subjects. The best leaders consider themselves the stewards of their team.
A steward is a caretaker. A steward leader doesn't try to control their workers – he or she invests in their wellbeing. A steward leader knows respect should be mutual and earned. They lead by example, hold themselves accountable, and encourage honest discussions.
Respect starts at the top. As a leader, you'll have to earn the respect you wish to receive – and it all starts with trust. If workers are used to being neglected, ignored, and punished, it will take some time.
Chronic trauma from negative conflict is sticky and people develop unhealthy coping methods to avoid future negative conflict. You'll have to work tirelessly building trust to break down those coping strategies and foster widespread trust.
Why a Conflict-Free Team Shouldn't Be Your Goal
Conflict-free workplaces don't exist. Even if an organization appears conflict-free, that only means people's voices are going unheard and neglected. A conflict-free environment means people have stopped speaking up.
Positive team conflict is vital. People voice their grievances and concerns with respect and the team addresses them together. People aren't shouted down or punished for speaking their minds.
Positive Team Conflict Improves Psychological Safety
Fear is a tricky emotion. When people feel unsafe in their surroundings, their brain triggers fight-or-flight mode. Rational thinking shuts down, giving way to emotion-driven decisions.
Over time, fear erodes a person's sense of safety. People can't exist in fight-or-flight mode forever. Instead, their brain adapts with learned helplessness.
They say and do things to avoid trauma and conflict. They repress their true emotions.
To reverse these problems, your team must feel psychologically safe. Only when people feel psychologically safe will they feel comfortable enough to voice ideas and address grievances.
Positive Team Conflict Encourages Growth
When there's no conflict, it means problems are bubbling below the surface just waiting for a spark to explode.  Think of a shoal that goes unseen by a sailing crew who is inattentive to the nautical charts and GPS. Both lead to disaster.
No one cares about meeting organizational goals – and why should they if the organization's leadership doesn't value their contribution?
When team members feel valued, appreciated, and respected, your organization can focus on addressing problems and growth.
Positive conflict digs you out of the reactive cycle. People feel invested in the wellbeing of the organization because leadership is invested in their individual wellbeing.
Trust Breeds Positive Team Conflict
It all starts with trust. Think of the last time someone wronged or betrayed you. Whoever it was no doubt had to earn back your trust. Maybe they didn't change their behavior and never earned your trust back.
Leadership must show why the team should trust them. As we all know, just saying you're sorry is never enough unless you make changes to show it. That's why trust and respect must start at the top.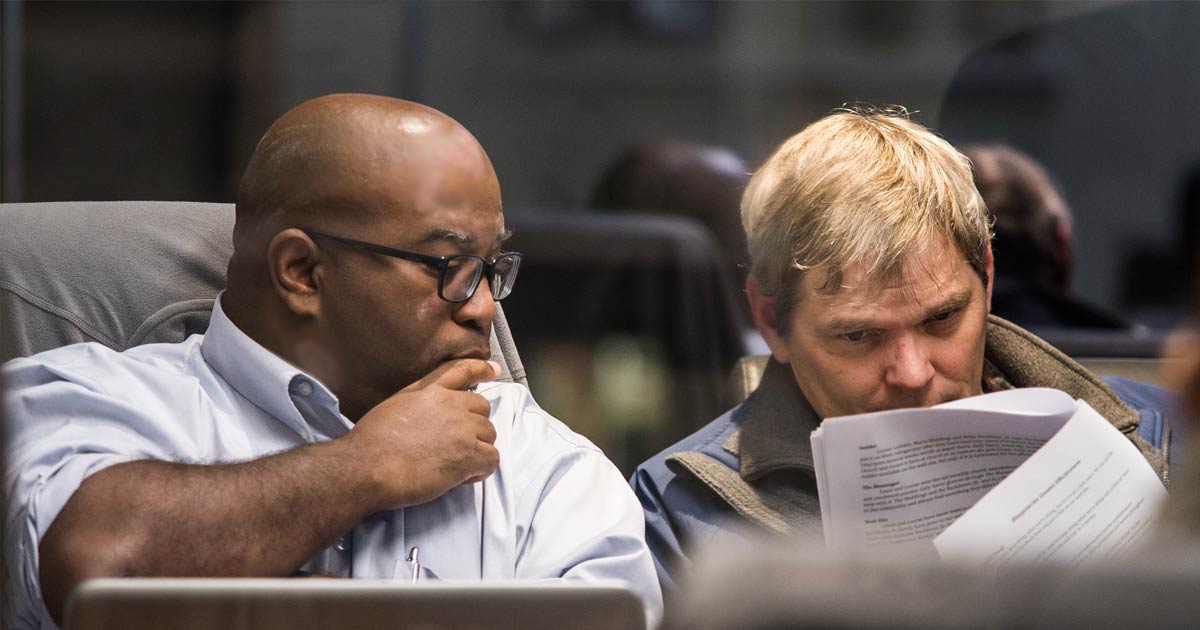 Respect and Positive Team Conflict Lead to Better Accountability
It's a positive cycle: Positive conflict breeds respect and accountability which encourages positive conflict.
When people have the entire organization's best interests in mind, they voice concerns, problems, and ideas freely. People are held accountable – both for their good behavior and bad.
When team members and leadership are held accountable for mistakes AND recognized for achievements (with respect), that encourages trust.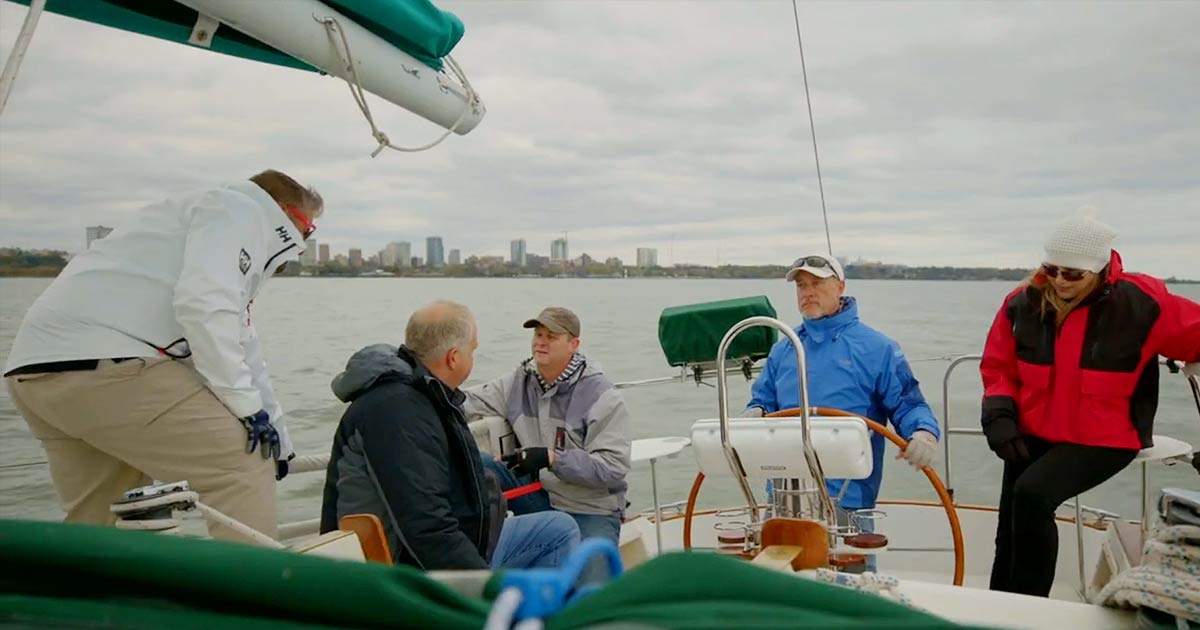 Practice Respect and Effective Team Building on the Open Water
Trust and respect don't happen overnight. Sailors must spend time learning with their fellow crew making mistakes, building communication, and growing.
The same is true of team building. Fostering a culture of open communication, respect, accountability, and positive conflict takes time. Leadership must first earn trust and respect.
Full Sail Leadership lets you chart the course towards growth and psychological safety on the open seas. Our workshops slash turnover rates, absenteeism, and poor productivity in a hands-on exciting environment.
Find out why a day on the water with Full Sail Leadership is exactly what your team needs to start its path towards growth!
https://fullsailleadership.com/wp-content/uploads/2020/10/respect-workplace-positive-conflict.jpg
630
1200
Tim Dittloff
https://fullsailleadership.com/wp-content/uploads/2019/04/full-sail-leadership-academy-logo.png
Tim Dittloff
2020-10-12 12:37:22
2020-10-12 12:54:09
Why Respect in the Workplace is the Secret to Positive Conflict