7 Strategies for Overcoming Fear in the Workplace

Photo by niklas_hamann on Unsplash
5
min read
What is fear? What am I afraid of?
Most people have no trouble naming their obvious fears like public speaking, spiders, or standing too close to the edge of tall buildings.
But what about all the fears we don't notice? Those are the fears that wreak havoc across our lives.
Fear of success, failure, commitment, change, the unknown.
Overcoming fear in the workplace is critical for creating a growth-centric environment where trust, communication, and strength thrive.
Perhaps that's why we focus so much on the obvious fears like snakes and spiders. They're easy to avoid and don't require serious self-reflection.
I believe the most successful people have a special skill for finding, embracing, and challenging their fears. That's one thing that sets them apart from everyone else.
7 Strategies for Overcoming Fear in the Workplace and Building Sustainable Success
In all my years on the water, I've noticed a sailor's success hinges on his or her relationship and reaction to fear.
If a skipper is afraid of the waves, wind, and speed, everything will go wrong that possibly can. On the open seas, that's not the situation you want to be in.
However, if that same skipper looks fear in the eyes and embraces the uncertainty for what it is, he can seamlessly adapt in challenging situations and overcome obstacles. That's where true success lies.
The same principles for overcoming fear in sailing apply to the workplace beautifully.
1. Think of Yourself as a Steward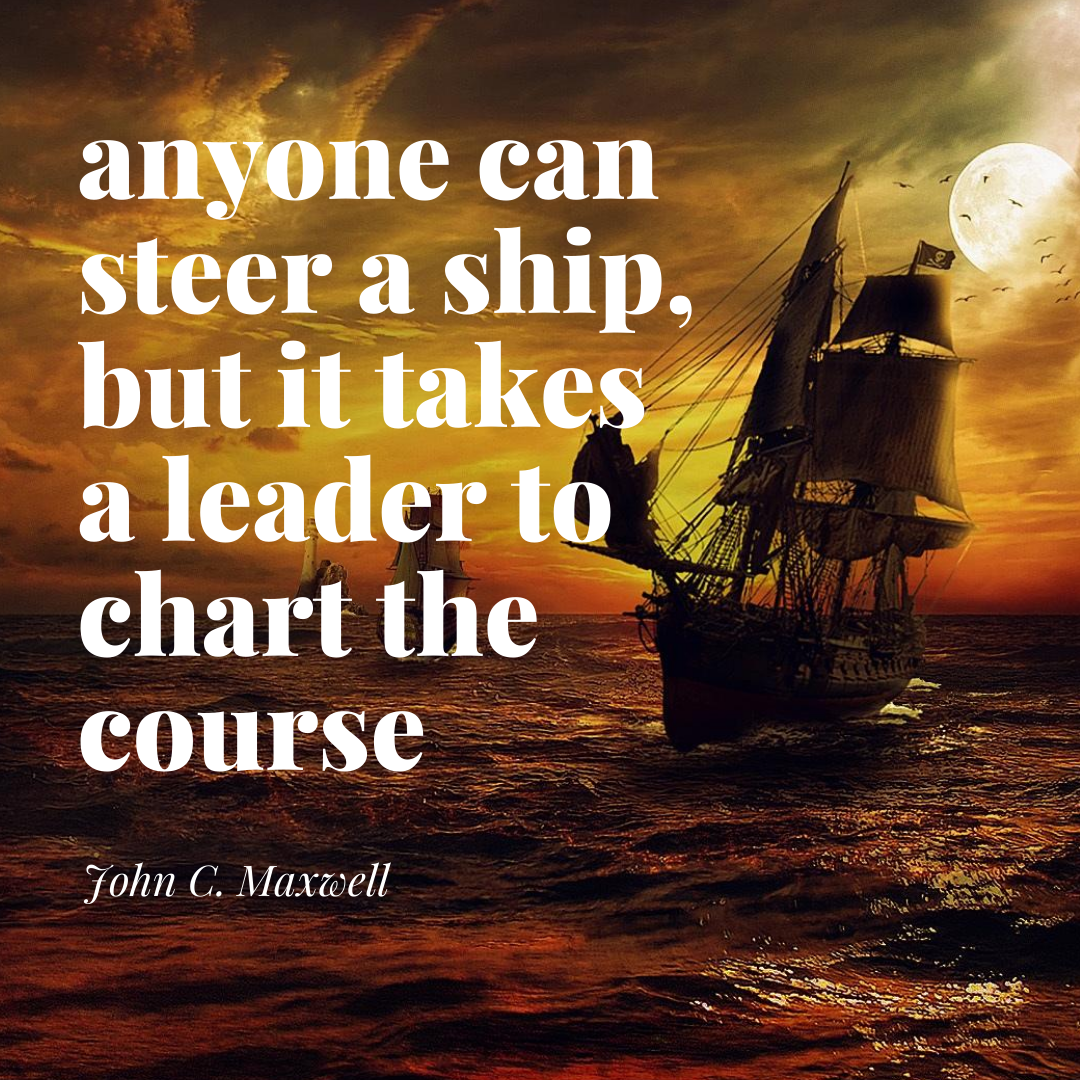 As John Maxwell once said, "Anyone can steer a ship, but it takes a leader to chart the course."
My question to you is, are you charting the course or just steering the ship? Overcoming fear in the workplace starts with those in leadership roles.
I recommend all executives start thinking of themselves as stewards rather than business leaders. A steward functions as a caretaker. They make sure everyone on the ship is heard, motivated, fed, and encouraged.
We've all seen over the past few months that our environment can change in an instant. We can't commit to the unstable world around us, but we can commit to each other. Removing fear starts with proper leadership.
2. Build Trust Across the Team
You absolutely cannot overcome fear in the workplace without trust.
No one wants to wind up on a boat where they can't trust their fellow sailors. I've seen sailors break parts of a ship and shift the blame to someone else. It's not pretty.
When a team suffers from trust issues, people live in constant fear. People can't allow themselves to feel vulnerable, so they never speak up – even when they absolutely should!
Distrust on a team is like a windshield crack: Once it appears, it continues to spread. It makes people fearful and deteriorates morale. No relationship can succeed without trust, and teams are no different.
People need to feel respected and understood before they can trust anyone.
3. Lead with Strengths, Not Weaknesses
Everyone fears performance reviews – and why shouldn't they? Who wants to sit down with the boss just to be reminded of their biggest weaknesses and failures?
In any relationship, highlighting someone's shortcomings breeds distrust and chronic fear.
I recommend overcoming fear in the workplace through strength-based leadership. When each worker focuses on improving their own strengths during normal conditions, they'll tap into those strengths when the waters get rocky.
Build trust by praising everyone's strengths. Constantly reminding people of ways they fall short promotes nothing but fear.
4. Use Positive Conflict as Opportunities for Growth
Most people fear conflict. It makes sense: We're conditioned to believe that conflict is always negative and riddled with aggression.
It doesn't have to be that way, though. In fact, positive conflict is vital for learning, adapting, and growing.
In my experience, the most successful sailing crews openly debate diverse ways of racing a regatta without fearing an adverse reaction. The key element here is trust.
When teams don't trust each other, conflict is always negative. Resentment builds, workers disengage, the mission all but vanishes, and turnover rates skyrocket.
5. Make Sure Everyone is Committed to the Goal
A lack of commitment to the organization's shared goal is a structural issue. If we don't address the structural issue, it impacts every aspect of operations.
Take sailing, would you want to board a ship where the entire crew isn't committed to the goal of sailing safely and reaching your destination by any means necessary? If even one crew member lacks commitment, that puts everyone aboard the ship in danger!
Every worker needs to know others have their back in times of uncertainty and chaos. Otherwise, they operate in constant fear of failure.
In many cases, this type of fear must first be addressed in leadership by reevaluating the mission, culture, and onboarding process.
6. Encourage Everyone to Hold Others Accountable – Respectfully
Ever wonder why people who stick with AA or other group counseling program are successful in their goal to avoid alcohol or substance issues while others can't manage more than a few days? It's not the program itself; it's the peer accountability.
Peer pressure can be positive or negative. When we surround ourselves with people who challenge us to do better and hold us accountable for our actions, we strive to meet their expectations.
Respect and support are key here. We must hold each other accountable, but with understanding.
Holding each other accountable encourages everyone to harness the fear of letting people down and channel it into something incredible.
7. Create a Positive Feedback Loop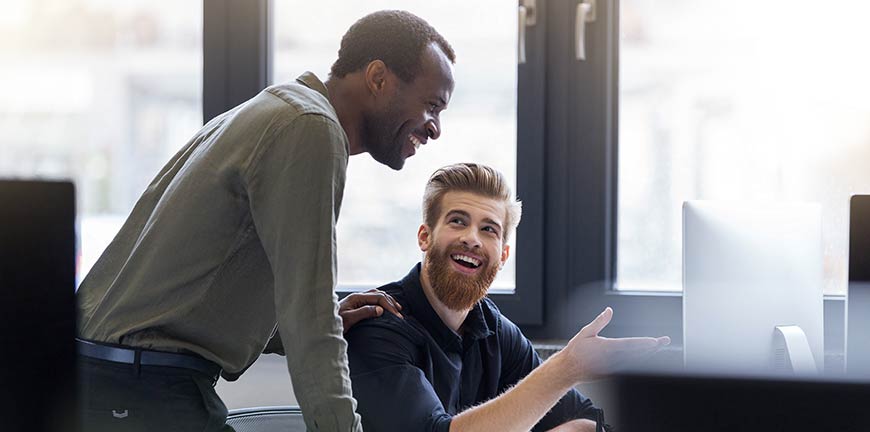 It's never been easier to focus on an organization's failures: missed sales goals, shrinking markets, decreased demand. Every quarter and end of the fiscal year, workers hear about all the ways they failed over the past few months.
Seeing business growth in black and white creates a negative feedback loop that provides the perfect environment for fear to thrive. Behind every individual failure on paper, you'll find a dozen people who tried their best.
Overcoming fear in the workplace requires a positive feedback loop instead.
When people can see and enjoy the results of their labor, they feel encouraged to continue the work. Positive reinforcement pushes people to outdo themselves time and time again for the greater good.
The only thing more frightening than letting yourself down is letting down an entire company. Rewarding and praising teams for a job well done and recognizing their work is critical for creating a fearless culture.
Build a Team That Runs Full Sail
An engaged and dependable team starts with leadership. As the captain of your ship, it's your responsibility to chart the course, lead by example, and change course when the winds shift and throw you off course.
Full Sail Leadership helps you create a company culture of trust, respect, and commitment through team building. A growth-centric culture requires structural change – not one-off teambuilding retreats.
Read more about how sailing out on the open water is just what your team needs for overcoming fear, building trust, and promoting strong leadership.
https://fullsailleadership.com/wp-content/uploads/2020/08/overcoming-fear-workplace.jpg
630
1200
Tim Dittloff
https://fullsailleadership.com/wp-content/uploads/2019/04/full-sail-leadership-academy-logo.png
Tim Dittloff
2020-08-07 15:30:53
2020-08-07 15:41:08
7 Strategies for Overcoming Fear in the Workplace