4 Ways Your Team Can Thrive in an Unstable Economy

(c) 2023 Full Sail Leadership Academy
6
min read
Like many entrepreneurs, Jacki and Donte carefully and deliberately determined when the time was right to cut ties with every safety net and throw themselves entirely into their dreams.
This young couple spent years honing Jacki's family cupcake recipe.  People loved them.  Couldn't get enough.  They couldn't keep up with demand.
In the first quarter of 2020, they took out a lease for a storefront location in a popular mall in a major urban center.
You can see where this is going – even though they couldn't.
The infant cupcake shop could not survive the torrential storms of 2020.
This raises a question every aspiring entrepreneur must ask.  Is it worth it?  Is your dream worth chasing – even if – circumstances cause it to sink?
And that raises a second, perhaps deeper, question that every thoughtful entrepreneur must ask.  Is it worth involving others in?   
If you answered "YES!!" to the first two questions, I have one more question you must address.
How can you position your team to thrive in an unstable economy?  The wind will blow against you at times.  The future is not guaranteed.
But if your dream is worth pursuing and involving others in, you must prepare to care for them as you set sail.
In the end, your business is not just about your dreams.  People will risk their careers, time, and energy to follow you on this journey.
The Path to Business Success can be Perilous
Do you know how many new businesses fail?  The researchers at Investopedia found that:
"approximately 20% of new businesses fail during the first two years of being open, 45% during the first five years, and 65% during the first ten years. Only 25% of new businesses make it to 15 years or more."
This pressure takes a toll on the leader.  50% of entrepreneurs experience burnout in their business.  And that puts pressure on families.
People starting their businesses get divorced at a higher rate than the average population.
And this puts pressure on the teams expected to bring an entrepreneur's dreams into reality.  The turnover rate amongst start-ups is more than double that of an existing business.
I'm here to tell you, though, it doesn't have to be this way.  I have over 25 of years of experience guiding companies to stronger, healthier futures.
Several factors explain why some businesses survive and thrive while others sink.  Many of them are entirely out of your control.  But one is not.
Building a healthy team. 
4 Practices that Help Teams Thrive in a Bad Economy
A healthy, productive, efficient team can be the difference between your business flourishing for years to come – or washing out like a wave on the shore.
Here's how to build a team that will survive and thrive while you develop your business.
1: Define the Win to Build a Thriving Business Team
Before you set sail on the sea, you must know where you're going.  And why.  Especially if you're the skipper and have a crew expecting you to give direction.
Leadership expert Andy Stanley says that "clearly defined wins are vital for start-ups."  You need to know what you aim for at every level of your business.
Emotionally, culturally, relationally, environmentally, generationally, financially.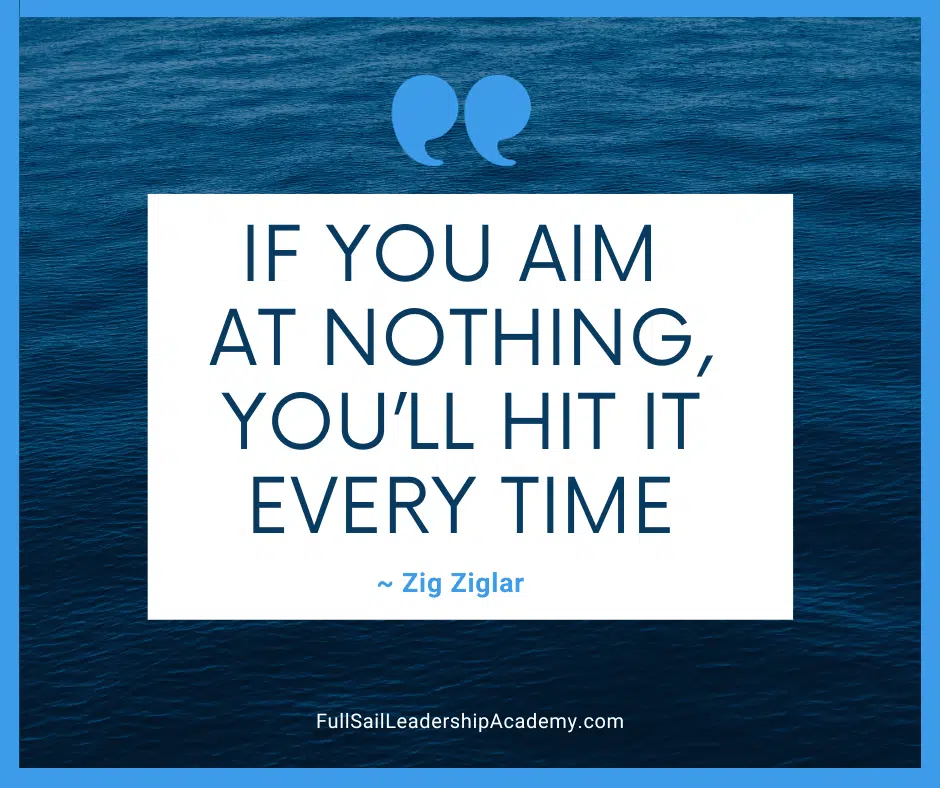 Surviving and thriving as a team while you build your business is like building a ship in the water.  You need to know what kind of vessel you're crafting.  That will provide clarity for your crew.
Are you building a kayak or a cruise ship?
Consider the following strategic planning questions to help you clarify your business "win"?
Where are you at?
Where are you going?
What's the next step you need to take to get there?
Asking and answering these questions regularly – and appropriately involving your team in the conversation – will provide clarity and foster ownership.
It sets reasonable, achievable goals while keeping an inspiring vision at everyone's attention.
2: Look Beyond Your Brand
Your business' impact will have a cascading effect far beyond the 9-5 responsibilities of the office.  Your employees have families, friends, and neighbors.
My dad used to say, "A bad day fishing beats a good day at work."
How unfortunate?
You have an opportunity to build a business that empowers people to flourish.  The work they do, the goals they achieve, the atmosphere in the office – all of it – can be part and parcel of living with purpose and meaning.
The goods or services your business provides do more than enhance the quality of life for a customer. It improves the quality of their neighborhood, community, and more.
Employees are not cogs in a machine.  They bear dignity and bring value simply by being human.  View your team holistically.  Expanding your bottom line will increase your bottom line.
People treated with dignity and respect at work perform better, work harder, and are healthier team players.
3: Define the Values that Empower Your Team to Thrive
For a team to thrive, they must know what your business values.  Your values clarify expectations.  Consider the tension in the following values:
Quality VS Efficiency
Relationship VS Productivity
Flexibility VS Predictability
While having a high-quality product with a highly efficient process would be fantastic, sometimes you must choose between the two.
When the economy or market is unstable, your company's values will be a rock of stability.  Your team needs to understand – and buy into – what your company values.
At the Table Group, Patrick Lencioni provides the following categories of values.
Pay to Play
Aspirational Values
Core Values
Pay-to-play values are the minimum requirement for everyone on the team.  This may include basic values like prompt communication.
Aspirational values are what you hope to become but have yet to be.  It's important to call these what they are.   For example, you may desire for your business to be diverse.  You may aim and work toward that goal.  But if you're not there yet, be honest.  That will provide clarity for everyone.
Core values are the values that feel like they chose you.  You can't help but bear them.  Lencioni says a business cannot have more than two or three core values.  Human beings and companies don't have the capacity to champion any more than that.
If everything is essential, then nothing is.
Identifying, displaying, and embodying your values lays the foundation your team needs to survive and thrive while you build your business.
4: Stay in Your Lane and Empower Your Team to Thrive
Embrace realistic, holistic standards for yourself and your team.  You're only human.  You don't have unlimited energy or capacity.  We all only get 24 hours to invest in a day.
You must choose what you will prioritize and to what extent each season.  And you must give your employees the respect they deserve by allowing them to do the same.
Everyone has choices to make.  Those choices have consequences.
While leaders must wear many hats, you will serve your staff best if you work from your strengths.  Do you know what tasks energize you?  What drains you?
Are you aware of what temperaments frustrate you?  Do you have a level of awareness of your character flaws?  Or woundedness that you carry with you because you're not fully healed yet?
These character issues will impact your team and business.  You can't be all things to all people.  Stay in your lane.  Work from your strengths.  Be honest about the gaps in your competency and growth areas in your character.
Honest self-awareness will allow you to empower your team to work from their strengths and grow at a healthy pace.
If you want to build a team that will survive and thrive while building a business, recognize that your team will not and should not care about your business as much as you do.
While you may have pushed all your chips into the middle of the table – they may simply walk away from it.
That's OK.  It's unavoidable, actually.
You're the skipper.  The leader.  The CEO.
You can build a team that survives and thrives while you build your business.  You can be one of the entrepreneurs who builds a lasting brand, provides stable, long-term career development, and enjoys healthy relationships outside of "work."
We can help you get there.
Learn How to Build a Business that Thrives in Unstable Conditions
Full Sail Leadership Academy has workshops developed just for you.  We can provide a learning experience for your team that will forge life-long bonds and help set a course for a bright future.
Our crew will get yours sailing on the water and soaking in more insight than sunshine!
But first, we start in the classroom.  Our certified instructors will ensure your team understands their goals and individual roles.
We'll work hard to craft shared language to minimize the confusion that could be disastrous on the sea.
After an experience on the water, we'll unpack the lessons on the land.  We'll also work with you to craft a customized growth plan – packed with actionable steps – so you can lead your crew to the future you all deserve.
We are firmly committed to guiding you so your business can reach its full potential.  That's our "win."
Full Sail Leadership Academy is here to make the world a better place – by making workplaces better, including yours.
Let's set sail together! Reach out today for a free consultation!  
https://fullsailleadership.com/wp-content/uploads/2023/10/thrive-unstable-economy.jpg
924
1640
Tim Dittloff
https://fullsailleadership.com/wp-content/uploads/2019/04/full-sail-leadership-academy-logo.png
Tim Dittloff
2023-10-20 07:49:19
2023-10-20 07:57:41
4 Ways Your Team Can Thrive in an Unstable Economy