Embracing Humility in the Workplace to Thrive in the Next Economy

7
min read
Have you ever been uncomfortable with doctors "practicing" medicine?  When you have a severe medical condition, most people don't want someone practicing on them.
You want solutions.  Guarantees.  You don't want someone "practicing" on you.  You want them administrating healing!
Our words matter.  Words create worlds.  They create culture.  What meaning does the word "practice" carry in your mind?
The Oxford Dictionary defines "practice" as:
"Perform (an activity) or exercise (a skill) repeatedly or regularly to improve or maintain one's proficiency."
To "practice" may mean many things.  But in every context, "practicing" conveys a sense of humility.  Isn't that something you want your doctor to have?
To be humble is not to be incompetent or ignorant.  It's a posture that's open to improvement, refinement, and even correction when necessary.
What is lost when a person maintains a posture of humility?  What do you think is gained?
What happens to a heart, a home – a workplace – when humility isn't given room to breathe?
Leadership experts rightly emphasize a plethora of critical qualities and characteristics of sound leadership.
In our experience at Full Sail Leadership Academy, there may be no more valuable – and overlooked – aspect to leadership than humility.
Be Humble or Be Humbled
Blockbusters happen.  And not in terms of amazing deals.  In 2000, Blockbuster had an opportunity to buy the upstart company Netflix for reportedly $50 million.
At the time, Blockbuster saw no end in sight to their profits nor any significant issues with their business model.
And history will not see any humility (or wisdom!) in their position.
As of the second quarter of 2023, Netflix's current valuation is over $162 billion.  Blockbuster is closed.
Arrogance blinds us from seeing what we don't know we don't know.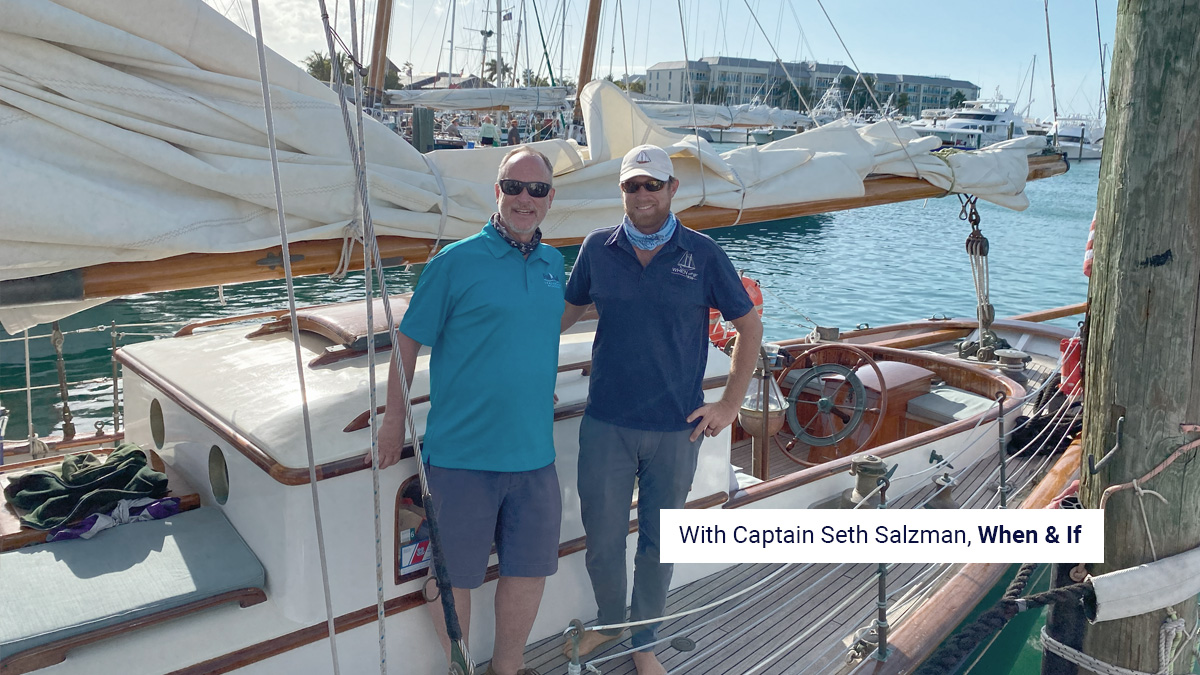 Captain Seth Salzman owns the historic sailing vessel, "When and If."  During one of our Leadership Summit aboard his ship, an attendant complimented Salzman as an expert sailor.
Salzman received the compliment, but offered a wise word of clarification.  He shared concern about anyone who would consider themselves an expert sailor.
Why?
You may be an expert.  But people who think they are often stop learning.  Growing. Practicing. Honing their skill.
Like Blockbuster.
On a sailboat, arrogance costs more than money.  It could cost lives.
One of the most common mistakes I've seen entrepreneurs make is presuming their expertise.  This arrogance is displayed on Shark Tank in nearly every episode.
When leaders think they know everything, they don't enlist nor listen to others who may have something to offer that could benefit everyone involved.
Humility can put more wind in your company's sails than any infusion of capital could ever pretend to offer.
And get this.
Humility – is free.  It's universally accessible.
Do you want to embrace the benefits of humility in your heart, home, and workplace?  Consider how these crucial categories can carry you to brighter horizons.
5 Key Categories to Demonstrate Humility in the Workplace
While the benefits of humility are as deep and expansive as the ocean, we all work in five key areas of our lives.
1: Spiritual
Why does spirituality top our list?  Even in a secular society, humans can't shake their longing for transcendence.
We intuitively and instinctively sense that we have a purpose beyond functionality and productivity.
Steve Jobs, reflecting on his mortality, once said:
"…it's strange to think that you accumulate all this experience…and it just goes away.  So I really want to believe that something survives, that maybe your consciousness endures."
Jobs didn't want to believe that death was an off-switch that was simply, "Click!  And you're gone."
To foster healthy workplaces, leaders must have the humility to recognize that every member of their team is created to taste something transcendent.
Every.
Single.
Member.
Not just the visionary CEO or the rising star.  The value and dignity of every human being is found in who they are.  Not what they do.
When asked if human bodies have souls, a philosopher once cut to the heart of this issue.  They replied, "I am a soul.  I have a body."
2: Physical
And yet, our souls do have bodies.  Bodies that must be cared for and tended to.  Even when your work is primarily intellectual or automated, the work is still produced through a body.
What would it look like for a workplace to be physically humble?
Acknowledge Physical Needs
Stay up-to-date on research about the physical impact work has on your team.  For example, did you know that the government in Australia has called "sitting the new smoking"?
Some researchers predict that in 1,000 years, humans will evolve to have hunched backs, clawed hands, and second eyelids – due to our constant use of and reliance upon computers.
Yuck.
A humble leader can acknowledge this and go the extra mile to provide ergonomically appropriate work equipment so their team can stay physically healthy.
Embrace Physical Limitations
Accommodations can and should be made for people who are physically disabled.
This principle holds true for everyone, though, as everyone is physically limited.  People can only walk so far, work so long, and lift so much.
Eventually, everyone needs a break.  Intellectual breaks included.
The need for rest should be welcomed, not chastised.
Everyone has an optimal pace for work.  And it's not 110% at all times.
Work in Rhythm
In his book Deep Work, Cal Newport provides  "rules for focused success in a distracted world."  Newport highlights our need to discern when we are most effective.
Then, he suggests we give our best hours to our most important tasks.
In some situations, you may only be able to offer a work schedule or environment that is 9-5 in an office.
With humility, you can acknowledge that each person has a physical rhythm best for their work and then try to accommodate that.
Respect Physical Boundaries
In the long overdue day of "me too," leaders need the humility to uphold a culture of respect for the physical boundaries of the people in their workplace.
Don't assume that everyone is comfortable with the same level of physical interaction with every member of the team.
Consent should be requested and granted before gestures as potentially innocent as a hug.  You need the humility to acknowledge that you don't fully understand everyone's story and, consequently, what they are comfortable with.
Physical humility will only bring benefits to your workplace.
3: Relational
Michael Scott may be the gold standard of a boss with no self-awareness.  That character demonstrates the consequences of relational pride.
Toxic work environments often spring from leaders who are not relationally humble.  Their behavior can span the spectrum from insecure to arrogant.
On either side, though, the issue is self-focus.
Some mistake humility for insecurity.  That's not actual humility.  C.S. wisely said that "humility is not thinking less of yourself.  It's thinking of yourself less."
Relationally humble leaders are more concerned about how their team feels – period – than how their team feels about them.
Relationally humble leaders understand that different temperaments connect better with some than others, so not everyone will be best friends.
Further, relational humility empowers leaders to put the ultimate good of the organization above how their popularity.
Of course, having humility in relationships doesn't preclude empathy.  It presupposes it.  Humility gives a leader the insight and perspective required to bring people along who may disagree with the many hard decisions that must be made.
4: Financial
If you live long enough, your money will take a hit no one could see coming.  The Great Depression.  The Housing Crash.  The Pandemic.
Cars break down.  Heating systems fail.  Kids need braces.  Aging parents need care.
And yet – financial humility does not mean never taking risks and always being shrewd.  Like Ebenezer Scrooge.
In fact, study after study finds that generosity is linked to happiness.
Companies that are financially humble can be wise in their planning and generous toward their employees and community.
Why?
They have the humility to tap into their desire for transcendence.  People want more than pennies.  They crave purpose.
Full Sail Leadership Academy is committed to making the world a better place by making workplaces better.
That requires finances but goes far beyond.  Sometimes that means we give away resources.  Including our time.  Advice.  Prayers.  And more.
At the same time, leaders must have the financial humility to recognize what Donald Miller points out.
"You might not be in business to make money.  But if you don't make money, you won't stay in business."
Money, in and of itself, is not evil.  The often misquoted Biblical verse actually says that it is "the love of money is a root of all kinds of evil."
Money is not evil.  Loving money is.
5: Intellectual
What comes to mind when you consider intelligence?
Those raised in Western culture may assume intelligence is summed up in an ability to read books, absorb lectures, and repeat the content in standardized forms.
And while reading comprehension and memorization are forms of intelligence, that's not the exclusive definition.
Street smarts VS book smarts.  Right?
EQ, or emotional intelligence, has been growing in importance for some time.
The South African College of Applied Psychology identifies nine different forms of intelligence, including:
Naturalistic
Musical
Logical-mathematical
Existential
Interpersonal
Linguistic
Bodily–kinaesthetic,
Intra–personal
Spatial
No single person has the corner on the market on all of these forms of intelligence.  Humble leaders recognize this reality as a massive opportunity.
In every area, you can lean on those with a higher degree of intelligence than you.  The honor you humbly give those in your company who have greater intelligence than you will only enhance your workplace's quality, effectiveness, and ethos.
And if you love learning, intellectual humility provides you with endless opportunities to enjoy what you love.
Can you imagine how your workplace culture might be transformed if learning was normative?  What would happen if people could approach tasks and problems with a mindset of "I might be wrong."  And that's ok!
Not knowing everything isn't a problem.   Thinking you do is.
Humble Leaders Work From Strengths and Empower Others to do the Same
Can you imagine how powerful and healthy your workplace could be if humility permeated the culture?  Humility empowers everyone to work from their strengths.
Humble leaders know they can't be everything to everyone.  They know what their lane is – and they run in it.
Experiencing the benefits of humbly working from your strengths can cultivate an environment of an entire workplace that harnesses people's strengths.
When this happens, the results are phenomenal.
Gallup reports that  "employees who use their strengths are more engaged, perform better, are less likely to leave — and boost your bottom line."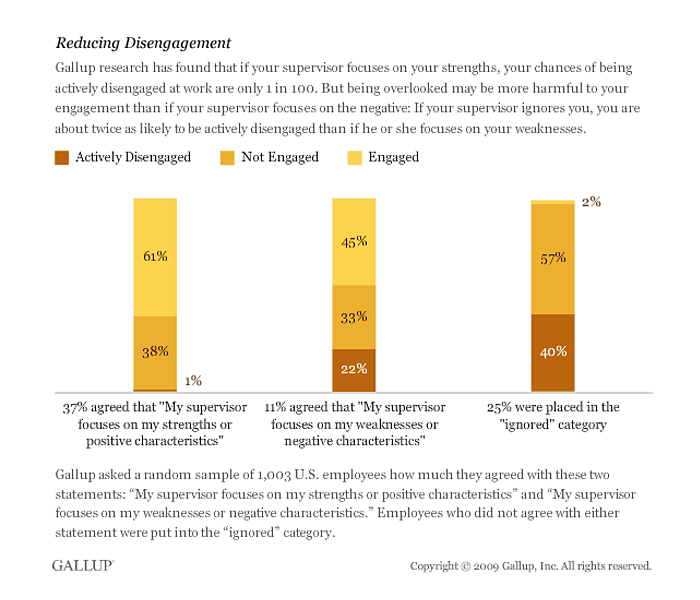 Learning How to Demonstrate Humility in the Workplace with Full Sail Leadership Academy
Do you have the humility it takes to ask for help?  Some people never will.
Insecurity can taunt you to believe that asking for help is a sign of failure.
Arrogance can bully you into thinking you are somehow better off going it alone.
But humility extends a better invitation.  Humility lets you bring your full self to the table.  Strengths.  Weakness.  Gaps.  Successes.  Failures.  Hopes.  Fears.
Humility gives you the strength to own where you are on your journey – and the courage to keep sailing toward a better horizon.
We would be honored to guide you there.  If you want to grow in enjoying humility, there may be no better step for you than joining our workshops.
We'll allow you to learn about teamwork, leadership, communication, humility – and more – all through the breathtaking experience of sailing.
You'll receive training in the classroom, experience on the sea, and a personalized plan with actionable steps to provide accountability for your team.
Reach out today and learn more about how we can help you make the world a better place by making your workplace better.
https://fullsailleadership.com/wp-content/uploads/2023/06/humility-workplace-benefits.jpg
675
1200
Tim Dittloff
https://fullsailleadership.com/wp-content/uploads/2019/04/full-sail-leadership-academy-logo.png
Tim Dittloff
2023-06-28 11:13:25
2023-06-28 11:14:22
Embracing Humility in the Workplace to Thrive in the Next Economy