3 Rules for Steward Leaders to Honor Their Team

(c) 2023 Full Sail Leadership Academy
6
min read
How many lives do you think a Rolex could save?  This question haunted Oskar Schindler.
During World War II, Schindler was instrumental in saving thousands of lives as genocide threatened to extinguish the Jewish people and more.
Still, during Schindler's List's famous and moving closing scene, he is portrayed as looking at his watch and wondering how many more lives could have been spared had he bartered his timepiece for a human being.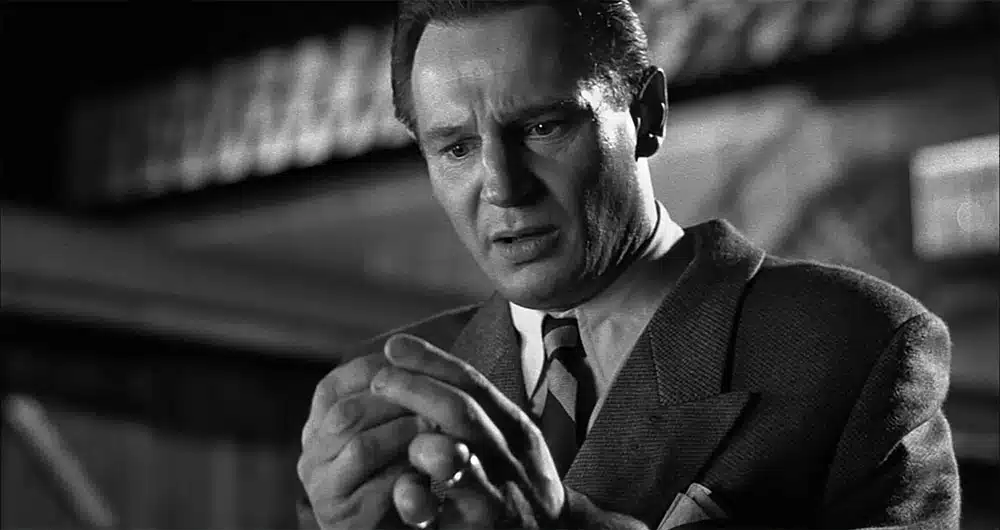 In a world filled with deadlines, distractions, and deals to close, even the best leaders can lose sight of what matters most.
It's not money.
It's people.
Every once in a while, every leader needs a wake-up call to redirect their best energy to focus on what matters most.
You are not leading a machine for profit.  You are a steward leader entrusted with supporting human beings on their voyage to a brighter future.
Transforming Leaders into Stewards
Our mission at Full Sail Leadership Academy is to: "make the world a better place by making workplaces better."
We reiterate this message everywhere we can.  Not only for the sake of clear communication.  But also because we need to be reminded.
I need to be reminded.
Life can pull at you from so many competing directions that you can feel like you're living in a modern version of an ancient torture rack.
Exceeding clients' expectations is no joke.  Bills have to be paid.  Market share must be captured.  Capital must be in the coffers to compensate employees with a livable wage.
And yet.
The ultimate mission cannot change.  Bob Chapman provides a remarkable perspective in his book, "Everybody Matters."  He writes:
"… 'my people' are not 'my people,'  They are someone else's son or daughter, brother or sister, or mom or dad."
How we treat our team has a cascading effect on communities.  A husband who gets treated poorly at work may go home and snap at his wife, who then berates the kids, who in turn yell at the dog, who then chases the cat that climbs up a tree which requires the husband to go up and rescue it.
This may not be too far of an exaggeration.
If your workplace isn't inspiring, encouraging, or peaceful – and people invest their best energy there – what attitude do they carry with them back into their world?
Of course, work and life have a symbiotic relationship with each other.  Hence the move toward embracing work/life harmony.
Don't let this discourage or overwhelm you.  You can have the greatest impact on the world in this pivotal space.
We can help you stand in the gap and leverage your position as a leader to make the world a better place by making your workplace better.
3 Rules Exceptional Stewards Leaders Live By
Sailing often provides vivid, life-shaping illustrations of how healthy leadership creates the context people need to flourish in the workplace.
Before boarding his vessel, the outstanding captain, John Kretschmer, taught us three lessons on steward leadership that can bring health, dignity, and effectiveness to any organization.
Kretschmer is the author of six best-selling books on sailing and has sailed across the ocean 155 times.
If using these three simple rules can guide sailboats across the ocean, they can guide your business to the next horizon.
1: Stay on the Boat
This may seem simple.  Even self-protective.  After all, who jumps off a boat in the middle of the ocean?
But despair doesn't discriminate.  No leader brings their crew across the ocean without facing despair, desperation, discouragement, and more.
At times, the extent of the threat is perceived.  More often, though, it's legit.  Every business over 25 years old has faced massive cultural threats entirely out of its control.
The Dot Com Bubble Burst
The Great Recession
The Covid 19 Pandemic
Beyond these storms are the headwinds of a leader's personal issues, the jet stream of employee performance, and the unrelenting waves of decision-making.
Yes, decision fatigue is recognized by the American Medical Association as a mental health condition that must be tended to.
What happens to the attitude of the crew when the captain gives way to despair and contemplates jumping ship?
What happens to the workplace when the leader checks out and checks into smoother sailing on a different ship?
Of course, this does not mean that every leader needs to remain in their position regardless of their personal needs or what's best for the business.
There are healthy reasons for leaders to transition out of their role.  Eventually, everyone must.
But a stable, committed, secure leader sets the cultural foundation – within a company – that allows the team to navigate the storms that will inevitably come.
The stability that your leadership provides extends far beyond the reach of the office walls.  The world can feel volatile.  Life is fragile.
When your team knows they can rely on you, this will give them the security they need to stay invested and present in the other areas of their lives.
2: Assholes on Board
Pardon my French.  But this is important.  You can't overlook this rule.
Captain John would not allow anyone to treat a fellow crew member disrespectfully or uncivilly.
John's boat Quetzal is forty-seven feet long.  The Captain said that since the boat was only so big, there was no room for anyone to act like an asshole to anyone on board.
Your workplace is only so large.  If toxicity permeates your workplace, it will loom over and creep into every area of every team member's life.
Children will have a parent whose patience has been exhausted before they even start to help with homework.
Neighbors will be greeted by closed garage doors instead of a friendly wave because people have already expended their emotional energy.
Therapists get their schedules filled because people aren't designed to live in a disrespectful, contentious environment.
Manuela Priesemuth at the Harvard Business Review has found that toxicity at the executive level of an organization tends to spread throughout – and beyond it.
"Employees report feeling emotionally drained, experience lower well-being, and even increased conflict at home."
Captain Kretschmer stressed the attitude that we should have towards our fellow crew members.  Business leaders must stress the importance of civility and courtesy toward team members and customers.
Leaders as community stewards must model how civility and courtesy start with their attitude. It's all about developing a caring attitude towards each other and the organization.
3: Take Care of Yourself to Take Care of Others
The first two rules depend entirely on a massive assumption: that the leader – you – are healthy.
Comprehensively healthy.  And humble.
The old saying rings true – hurt people hurt people.
Managing behaviors won't get the job done.  It's not sustainable.  It is exhausting.  Leader – you must go beyond techniques and actually care about your people.
As people.  Human beings.  Not as a means to an end.  Not as a number on the balance sheet.  But as someone else's father or mother, sister or brother.
And that starts with viewing yourself with the dignity you deserve.  If you are driven to find your value in what you achieve, you will push your team to achieve more than is reasonable.
If you don't value your life outside of work, you won't be able to honor your crew's commitments to their community.
When a leader values productivity over character, they overlook the traits of any high achiever, even if they make a workplace toxic – and wreak havoc beyond the office.
Your value, worth, and dignity must be grounded in a source larger than your platform, more reliable than money, and more secure than your popularity.
No one gets to the captain's chair without accumulating some scars along the way.  Do you have the strength to admit your weakness?  Do you have the courage to pursue personal healing?
Could it be that the greatest gift you give your employees is admitting that you also need support?
If you give yourself permission to heal and grow – your team will feel they have the same permission.
What might happen if, instead of treating a team member poorly because of your own poor self-concept – you treated them with civility and compassion?
Then that husband goes home and is tender toward his wife, who in turn is patient with the kids, who are kind to the dog, leaving the cat alone, who then curls up on the husband's lap to provide comfort instead of requiring rescue.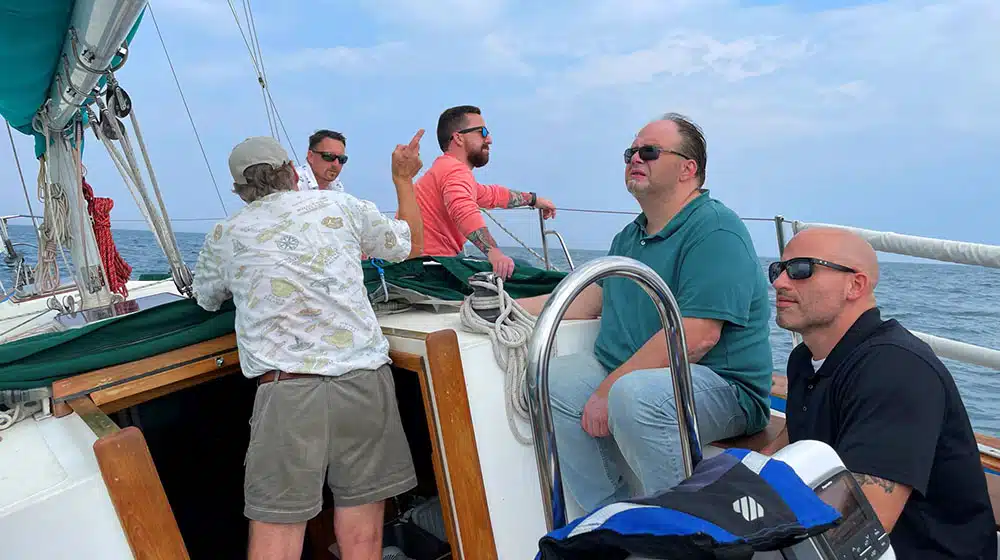 Transforming Leaders into Stewards on the Sea
A better world is within your reach.  Together we can make the world a better place by making your workplace better.
One step you can take to jumpstart your journey of creating a healthy workplace is to join us on the sea for a workshop.
As your team sets sail, you'll watch these three rules spring to life.  We start with a classroom session to ensure safety.  Then we work on the water for the experience of a lifetime!
After this, we debrief and provide you with a personalized growth plan, including actionable steps, so that you can lead your crew to a brighter future.
Reach out today and learn how Full Sail Leadership Academy can equip you to care for your team – and make the world a better place.
https://fullsailleadership.com/wp-content/uploads/2023/07/3-rules-steward-leaders.jpg
924
1640
Tim Dittloff
https://fullsailleadership.com/wp-content/uploads/2019/04/full-sail-leadership-academy-logo.png
Tim Dittloff
2023-07-12 13:52:32
2023-09-10 11:58:54
3 Rules for Steward Leaders to Honor Their Team