6
min read
Don't you love a good rudder? Isn't it a relief when you don't have to lose any sleep worrying about the quality of your rudder?
Wait.
Your mind doesn't randomly roam to your rudder?
Most people don't daydream about the mechanical components of a ship. But if you ever step foot on a sailboat and intend to return to land, you need one.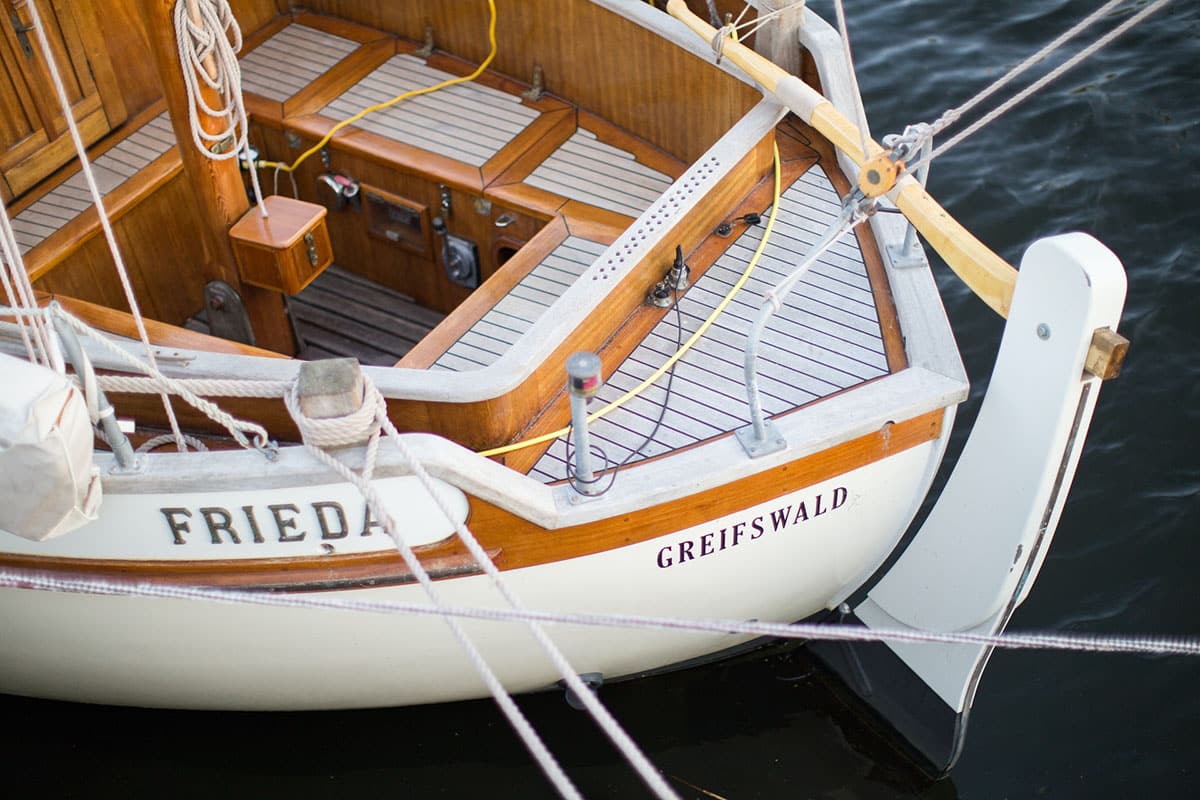 A rudder is essential to the entire function of a sailboat. Even though it is small in comparison to the ship – and makes its living under the waterline – a rudder is responsible to direct the ship.
This small, easily overlooked piece of hardware is essential to your vessel functioning as intended. It's best to pay attention to them.
Just like the perspective of each member of your team. You may not always see it, but it is pivotal to the functioning of your business.
Skilled leaders know how to draw out the best in people and utilize individual strengths for the good of the whole.
Without this, your business may quickly become lost at sea.
What Happens When Employees Don't Feel Encouraged at Work?
What do you think is your team's greatest motivation for showing up to work?
Money?  Resume building?  Comradery?  Mission?
Do you want to increase the level of ownership your team has in the mission of your company?  Most leaders do.
Why?
Nothing beats intrinsic motivation.  When an employee feels personal ownership of the mission and vision of the company, everything changes.
People want to live a life they are passionate about.  No one wants to invest their best years grinding away just to survive.
If leaders want their team members to own the vision and team members want to have their work connect to their passions – then why is 18% of the workforce actively disengaged?
This is the $500 billion question.  Leader – you hold the keys to unlock the treasure.
It's not about technique or skill.  You don't need an AI tool to do the heavy lifting for you.
You simply need to value your rudder.  That is, YOU need to intrinsically value the perspectives of your team members – and encourage them.
What would you give to see:
Problems within your organization when they are small versus in crisis?
Each member of the team working from and maximizing their strengths?
Your team energized and eager to come to work?
Then you'll love learning from the Coast Guard.
The Coast Guard Rule 5 for Preventing Collisions at Sea
"Every vessel shall at all times maintain a proper look-out by sight and hearing as well as by all available means appropriate in the prevailing circumstances and conditions to make a full appraisal of the situation and/or the risk of collision."
Don Doggett simplifies Rule #5: "A vessel has to have a lookout at all times, in all directions using all means possible!"
This sounds simple enough.  It's easy for leaders to assume that your team wants your company to succeed as much as you do.
But that's rarely true.
The people on your team have massive concerns outside of your company.  They may be raising families, caring for sick family members, wrestling through trauma, buried in student loan debt, priced out of the housing market….the list goes on.
So does their joy!  The people on your team may be falling in love, volunteering their discretionary time, discovering new hobbies, training a new pet, and so much more.
Your company's success may be one of the most essential things in your life.  But probably not in theirs.
Encourage this.  See your employees as people.  Acknowledge their pain – and their passion.  This will set the course for how your team views your company and treats each other.
People who feel encouraged will WANT to look out for the good of others.
Create a Culture of Encouragement by Harnessing the Best Ideas
"Being a boss doesn't mean you have all the answers, just the brain to recognize the right one when you hear it."
Katherine famously instructed Jack with these words in the Broadway sensation, The Newsies. We would be wise to heed her advice.
The most influential leaders are not unquestionably wise or impenetrably strong. They have a meek, humble disposition that assumes the people around them bring value to the table.
And have the desire and sill to draw that out.
What would happen if, instead of positioning yourself as a "thought leader," you labored to become a "thought incubator?"
That is, you invested more effort and energy into drawing out the good ideas that others have than promoting the insight you think you have.
Maybe you wouldn't get as much recognition. But you would also have far less pressure on your shoulders! And a far more motivated, healthy, and loyal team.
This doesn't mean you must give the same weight to every opinion. You don't even have to feel obligated to follow through on every recommendation every person offers.
Patrick Lencioni says that most people don't need to have every idea implemented. They just need to know they're heard.
A Culture of Encouragement is Contagious
Titles don't equal influence.
In fact, they often have the opposite effect.  A study done by the Harvard Business Review found that 58% of people trust strangers more than their boss.
A gold-plated name tag on a corner office may symbolize status.  Power.
Apparently, it's also a signal of distrust.
Trust in authority has been consistently eroding since the 1950s.  The Viet Nam War and Watergate opened up the floodgates of distrust.
Occupy Wallstreet.  Me too.  Black Lives Matter.  Fake News.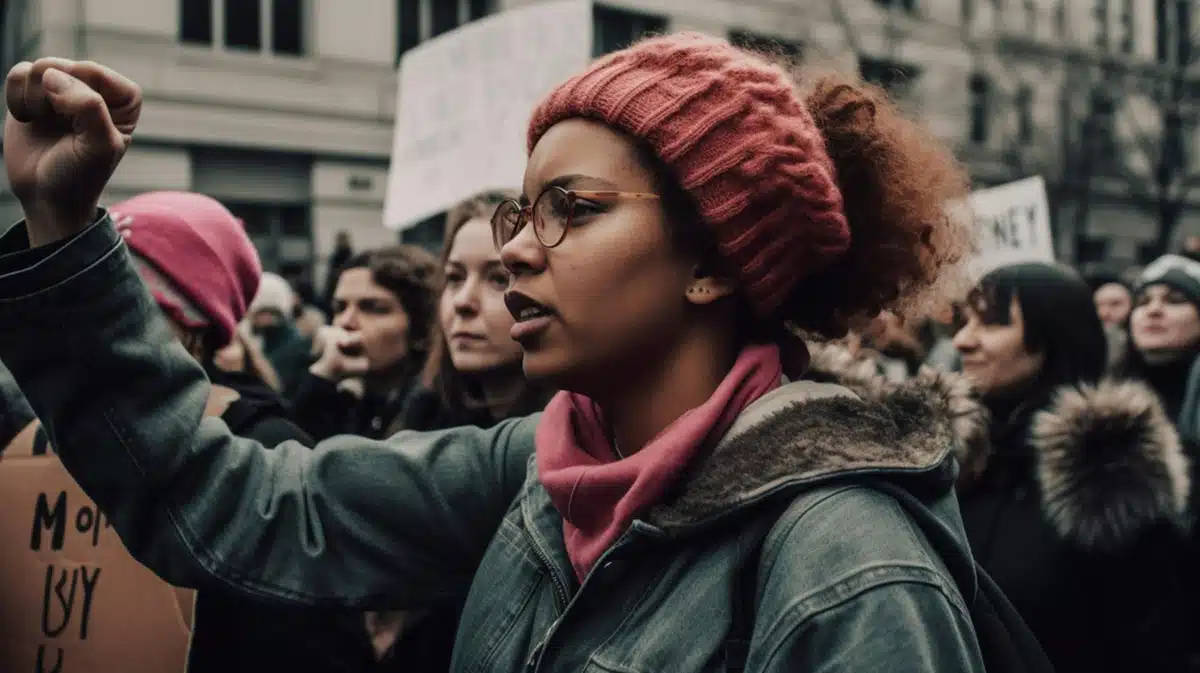 To harness the best ideas from your people and create a culture of encouragement – you have to earn it.
This is a layered opportunity.
Networks form organically and structurally in every organization.  Tap into this.  You can unleash extraordinary ideas and harness insightful critiques – through the credibility others have established.
And then – you can pass the credit where it belongs and reinforce the culture of teamwork and encouragement you're striving to cultivate.
Where there are issues of safety to address, you can step into them full stop.  It's one thing to be ignorant.  It's another to be negligent.
Press in.  Let yourself be inconvenienced by other people's concerns.  Everyone will be better for it, including your company.
Step Outside of the Office to See Encouragement Come Alive
Helping your team see and embrace the value of other teammates and departments is incisively powerful.  Several years ago, a client with a productivity and profitability challenge came to us.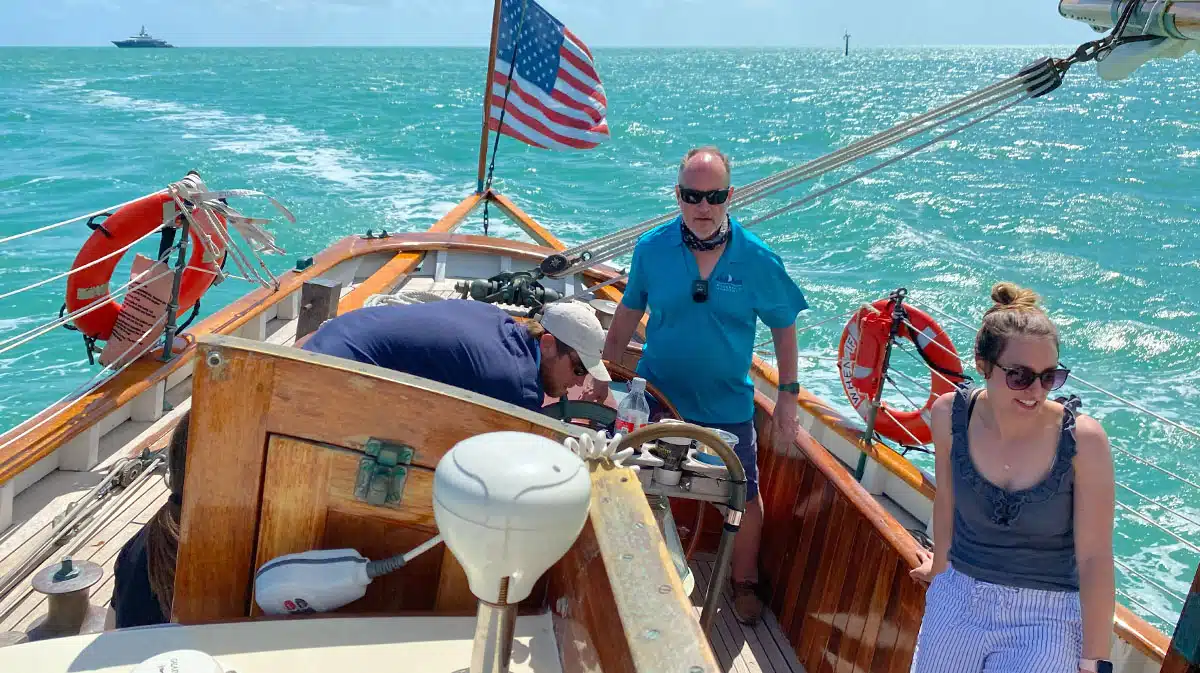 This firm is in the architectural art industry.  At the time, the architects would design the structure, then hand it off to the artists.
The artists often responded with, "We can't do anything with that," and the architects would have to return to the "drawing board."
This costs the firm time lost productivity and money.
We asked our client why the artists felt they couldn't provide input early in the process.  The owners told us that the artist's most common response was, "We aren't as smart as those guys, and we don't know what will work."
The problem wasn't a lack of communication; the problem came down to poor attitude and appreciation.
Our workshop was the first time they processed how the interdependence of the two departments was critical to the organization's success.
The insight struck like a lightning bolt while we were on the water.
We raised the sails and asked the artists to take the wheel and drive the boat. Their first reaction was, "We've never driven a sailboat before; we can't do that!"
When the architects heard this, they said, "That sounds exactly like what they  say in the office!" This dialogue brought the issue to life.
After a bit of encouraging, coaching, and cheering from the rest of the team, the artists took the helm and drove the boat for a good portion of the sailing.
Before this moment, they never checked the rudder of interdependence and mutual appreciation.  This oversight caused them to waste enormous energy steering the sailboat.
But once they did, the team could sail with greater efficiency and energy than ever.
Underperformance.  Miscommunication.  Inefficient process.
This plague every business.  Sometimes, they can ALL be solved by simply empowering your team to walk across the hall and encourage their teammates.
In the End – We're Building People
Profit margins matter.  Bolstering brands is essential.  As Donald Miller says, "You may not be in business to make money, but if you don't make money, you won't stay in business."
At Full Sail Leadership Academy, our mission is to make the world a better place by making better workplaces.
In the end – we're building people.  So are you.  If you're not, then we may not be the right guide for your journey.
But if you want to see human beings thrive, communities beautified, and the quality of lives enhanced, we would be honored to guide you on that journey.
We have resources prepared for you to foster a culture of encouragement.  We'd welcome a conversation, and if you're ready to take a leap onto the water – our workshops can equip you to lead your company to the bright horizons you deserve.
Don't wait any longer to check on your rudder.  Giving them some attention may be just what you need to give your company the direction you need!
https://fullsailleadership.com/wp-content/uploads/2023/05/encouragement-workplace.jpg
630
1200
Tim Dittloff
https://fullsailleadership.com/wp-content/uploads/2019/04/full-sail-leadership-academy-logo.png
Tim Dittloff
2023-05-30 13:19:20
2023-06-21 11:23:13
The Staggering Impact of Creating a Culture of Encouragement in Your Workplace