4
min read
Great leaders are often heralded for their public skills.  Speaking.  Writing.  Vision casting.  Innovation.  All of these are good and necessary.
Yet we all know that they aren't enough. Just like Katherine famously told Jack in the Broadway play, The Newsies.
"Being a boss doesn't mean you have all the answers, just the brain to recognize the right one when you hear it."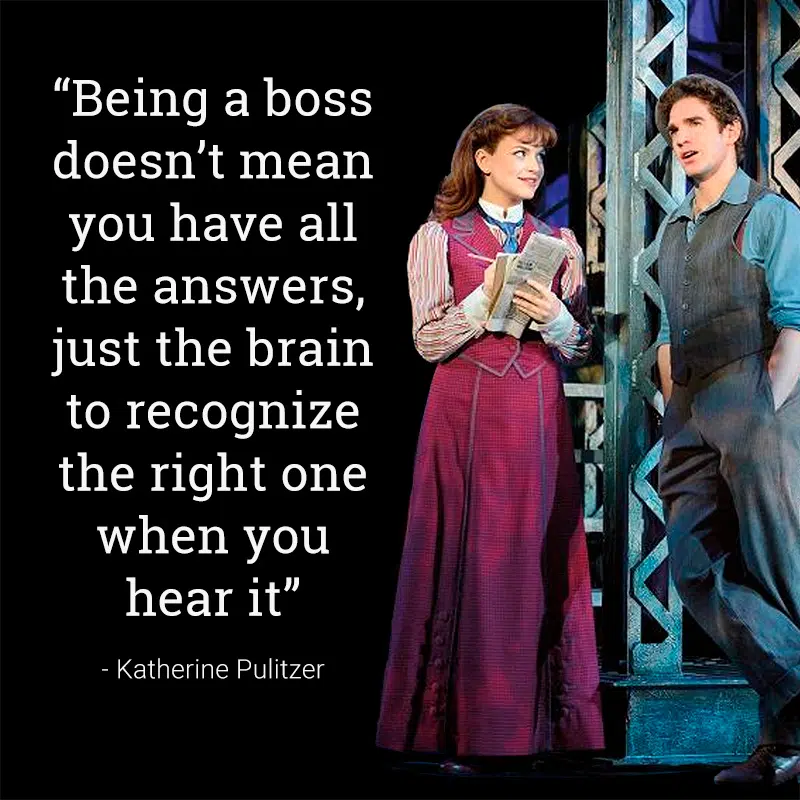 In the third installment of our Current Leadership series, we're going to let the boat rest on the waters and consider how we can listen to our crew and hear the right answers.
Healthy Leaders Care About Their Employees
Nothing can replace caring about your crew.  According to a recent study done by MIT, the number one reason for the Great Resignation isn't about a paycheck.
It's because of toxic cultures in the workplace.
The best leadership and listening techniques in the world, if not paired with authentic care for others, are manipulation at best.  Employees feel that.  And they are jumping ship.
When leaders don't listen, everyone loses.  This is why the reality TV series Undercover Boss resonated so deeply with so many.
Each episode had a different, successful boss go "undercover" and work with the regular employees.  This experience transformed the boss' perspective.
Employees were not only humanized, they often demonstrated wisdom and perspective beyond what the boss could see.
As a leader, you need to keep your eyes on the horizon.  You have to hold in tension the goals of the company with the needs of the crew.  While navigating unforeseen storms and obstacles.
This is why one of the greatest advantages you can give yourself as a leader is listening to your crew.  You're limited.  You cannot see or know it all.
But when you care about your employees, believing that they have something to offer beyond what you can see, then you will want to listen to what others have to offer.
Creating Margin for Health in the Workplace
Listening well involves far more than conversation.  Leadership expert, Patrick Lencioni, asserts that healthy teams need to have trust.  And trust requires vulnerability.
Your ability and availability to listen will not do any good if your employees don't feel valued.
Our workshops are an excellent tool to cultivate these qualities in your team.
You may be able to lead with confidence in your field.  But are you comfortable following?  In front of those you lead?  How would you feel if you needed to rely on your team to sail on Lake Michigan?
Can you see how an out-of-the-office, team-building experience like sailing would increase trust, vulnerability, and appreciation on your team?
Our workshop can open a door to meaningful and ongoing communication within your team.  This may require you to adjust how you budget your time.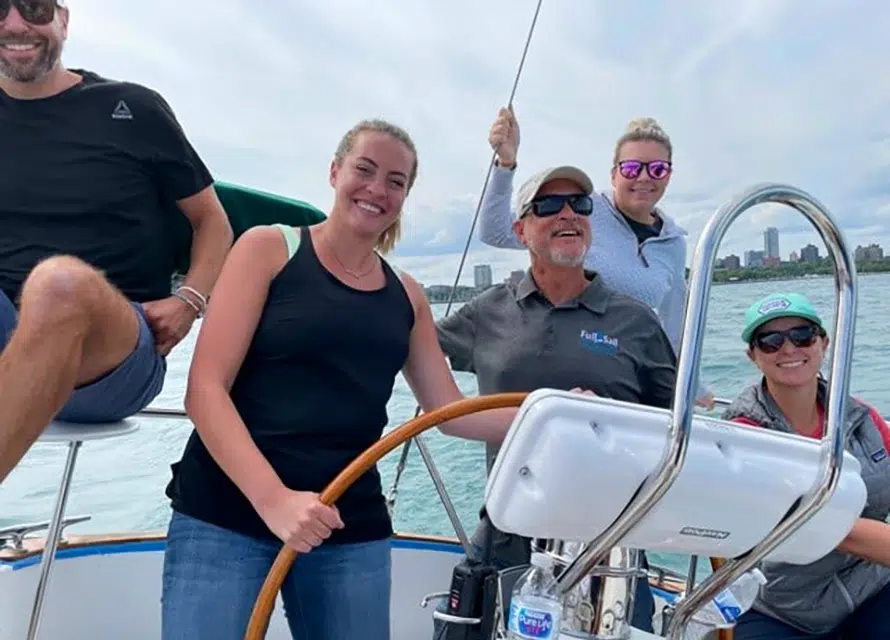 Listening well may be more art than science.  At least for a leader.  You can have regularly scheduled meetings.  Or perhaps "open door" hours.
But we all know that our best ideas don't come on a predictable schedule.  The burst of courage required to share an insight or expose an offense may not happen within the 15 minutes between the meeting reminder and the meeting.
Further, different people process things in different ways.  Some of your employees are external processors who will only be able to understand what they think and how they feel while talking.
Others are internal processors.  They will need the space to leave a conversation, think about how they feel, and circle back.
As a leader, you need to chart these choppy waters. You need to inspire confidence in your team while the wind is beating against them and waves are breaking over the bow of the organization.
You'll need to manage your margin.  Not just time, but energy.  And not just for you, but for your organization.
Successful companies traverse many different seasons.  Sometimes the wind fills your sails.  At other times, there is no wind at all to drive your team forward.
One of the best ways you can discern the season you're in is by listening to your crew.
Leading Within Your Limitations
People in general, but leaders in particular, don't love their limitations.  You dream big dreams.  Like Jim Collins recommended, you have big, hairy, audacious goals.
Taking the time to listen well can feel like an obstacle to your productivity.  Like sailing upwind.
Many leaders are under an enormous amount of pressure.  How can you keep profits up, achieve goals, cultivate a healthy workplace, listen to your employees, and maintain a healthy work-life harmony for yourself?
For a ship to sail, many people need to fill different roles.  The helmsman can't also be the bowman. But in order to direct the rest of the crew, the helmsman needs to hear the bowman.
This is no easy task.  That's why we all need a Katherine in our lives from time to time.  Not to add more to our plate, but to take something off.
Consider this post and offer the reorienting wake-up call that Katherine gave Jack.  Maybe the one you need.
Creating the space to care for your team by listening to them well eventually eases much of the self-imposed pressure you feel.
These intuitive, yet verifiable benefits are accessible to every leader.  It doesn't require innate brilliance or inherited billions.  It just requires ears that will listen and a heart that cares.
If you cultivate a culture of care among your crew, good ideas will fill your sails and propel you to the horizon you dream of.
After all, being the boss doesn't mean you've got all the good ideas.  It's just being able to know the right ones when you hear them.
Let's Set Sail Together
The team at Full Sail Leadership Academy is eager to listen to you.  We are ready to help you take your team to the next level.
Reach out to us today for a free 30-minute consultation and learn how we can help you sail to a brighter future.
https://fullsailleadership.com/wp-content/uploads/2022/03/importance-listening-workplace.jpg
630
1200
Tim Dittloff
https://fullsailleadership.com/wp-content/uploads/2019/04/full-sail-leadership-academy-logo.png
Tim Dittloff
2022-03-08 08:19:26
2023-05-05 15:44:41
Can You Hear Me Now?